What are 2D and 3D Volume Eyelash Extensions?
Eyelash extensions are really like most things in the world, in that the last few years have seen real advances being made.  Like 2D and 3D Volume Eyelash Extensions.  While many beauty studios just stay in the past and do the same things over and over, we don't fall into that trap ever, here at NM Beauty.  Helping you look your best is our passion and that means we stay focused on the latest eyelash extension techniques and technology!
Volume eyelash extensions is a technique that got its start in Russia five years ago and quickly spreading across the world thanks to forward thinking beauticians like our own Russian-trained, international award winning Nadia Afanaseva.  Up until then, there were no very thin lashes like the ones we use now.  They were all very thick, and the appearance could seem less than natural.  The advances have allowed us to be able to deliver a more natural look and now with 2D, 3D and even 5D volume eyelash extensions we are able to give the appearance of fuller eyelashes, that are natural and thick like never before.  Even if your eyelashes, like many people's, tend to be thin.  It looks as great as it sounds!
When we attach 2 or 3 eyelash extensions to each of your natural eyelashes, the end effect can be stunning.  When many of our clients have this done for the first time and have photos taken the responses are magical.  Many people don't believe the photos are unaltered until they see them with their own eyes up close and in person!  What better compliment could there be?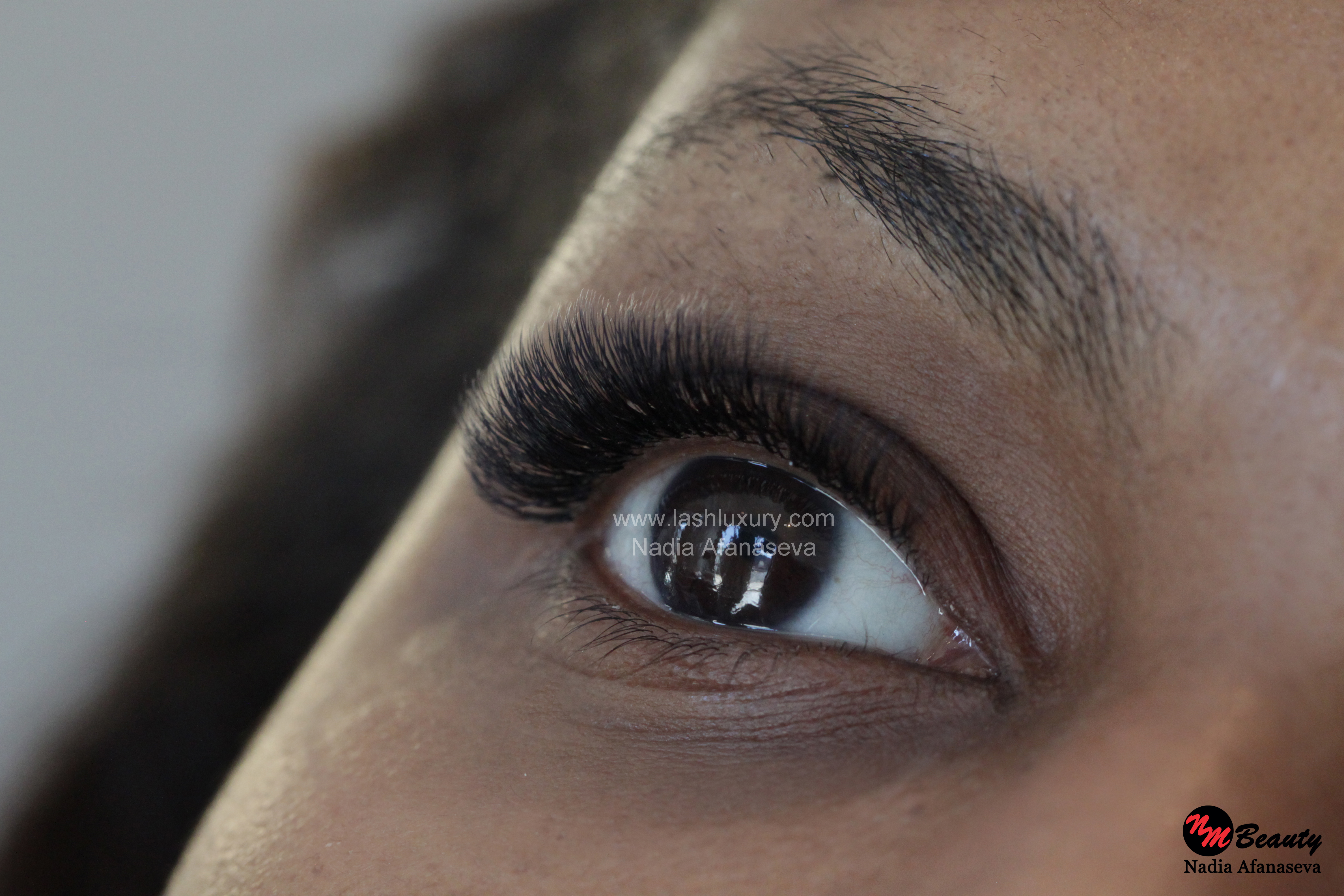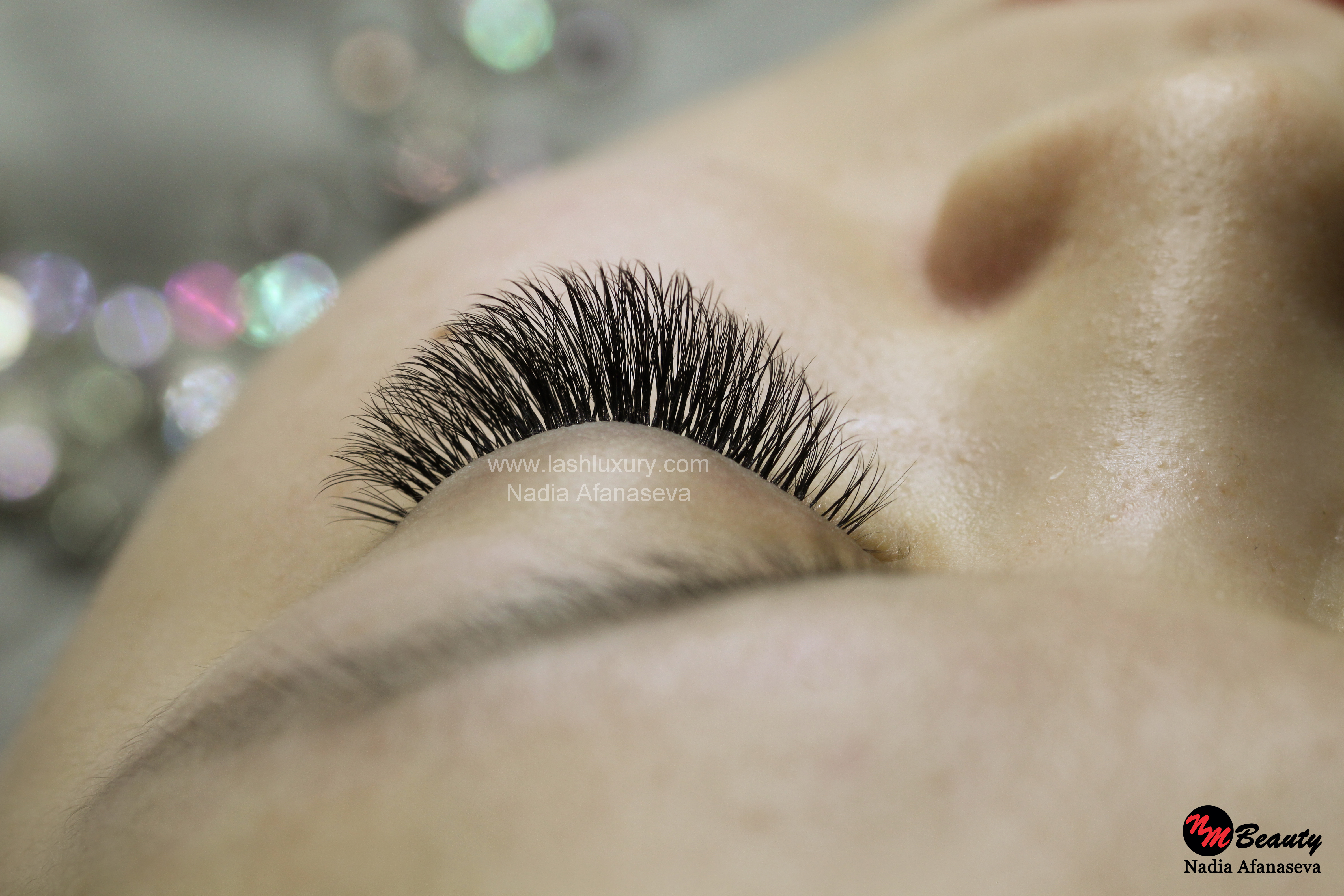 Volume Eyelash Extensions NY
Our master beauticians are using extensions that are only 0.7 thick...  this is incredible, because it means you can say goodbye to having to come in every few weeks for corrections being done every few weeks.  Many of our clients who have the new volume 2D and 3D best eyelash extensions done, and who follow our aftercare instructions, go a full four or five weeks before coming back in.  This is a pretty amazing benefit of volume extensions.
Now don't be fooled by some of our competitors.  This isn't a technique that just anyone can do.  You need real professionals who have been taught the method, like our Nadia Afanaseva, who has won international awards for her work, AND the salon needs the right professional equipment to do the procedure safely and efficiently.  NM Beauty has all that and more.  Really, the last thing you want to do is trust your appearance and even your safety in the hands of a poorly trained amateur, especially when you're considering great new techniques to help you look beautiful like this! 
If you're interested in 2D, 3D and 5D volume eyelash extensions there's no better time to check them out than now or place to have them done than NM Beauty.  In the New York city area and beyond no one is doing them better and at a more attractive price point. 
Give us a call and set up an appointment today and see what's possible with volume eyelash extensions.  Bring out your inner model!  We all deserve to look our best.