Yelp Reviews
Real Yelp reviews. You can find them on our Yelp account.
First, let me begin by stating that this is an ultra luxurious, large & clean facility ....office is high-profile; sitting on 57th St. above CHANEL, Mui Mui, Prada etc.
Being a native New Yorker, I know the massive price tag for this type of location & it means an organization must make big annual profits. The only way to make big profits in NYC is to make your customers happy by delivering great service & being one of the best in your trade.
I am typically a neurotic-type-A-personality (so of course, I did my research before jumping into any services, regardless of the location:)
I arrived for my first appointment April 12 at 9 AM. I brought several photos of myself in earlier years (before the plucking and waxing craze)... & I was very specific on what I wanted. My technician went through color choices with me and we decided on an ash color... & if I wanted to go darker, I would be able to do that during my touch-up session later. I experienced little discomfort during the process... Honestly, I thought it would hurt more. In regards to the healing process... they were right about everything... You really need to wait 2 weeks because after a few days it looks like your color is completely gone and/or spotty. The crusting and healing process is a pain in the *ss, not to mention waiting seven days to put water near that area.....and after a week, I had second thoughts about what I did. But, the second week, the color started coming through my skin again and I could see the blade stroke color coming through.
I'm glad I started with a little bit lighter ink, because I would've been devastated if I ended up not liking the shape etc. After three weeks I decided I just wanted it a little darker but loved everything else. I just went in yesterday for my touch up appointment with
Olga
, and I told her to make the ink darker, which is what she did.
So, now I must adhere to the rules and wait it out another two weeks. This time, I am more prepared for what I am going to go through before I see the final results ... And I'm excited. My eyebrows were amazing the first time, so I can't imagine what they are going to look like being a bit darker.
These technicians are amazingly professional and know exactly what they are doing. They are perfectionists. I would never go cheap when it comes to my face and aesthetics.... and I could not be happier with my decision to go with Eye Design Studio.
I highly recommend this facility if you are considering taking the big step to microblading.
On a side note:
I would like to give a special mention to the receptionist, Amanda. Yesterday, it took me 3 1/2 hours to drive into the city due to accidents and traffic. I called the office absolutely hysterical, because I knew I would be very, very late for my appointment. Admittedly, I was terribly rude due to my frustrations, and she handled my "attitude" beautifully, without sounding defensive. It's a special quality when someone in a customer service role can handle a conflict with a customer and calm them. I hope management takes heed to her skills & qualities because a business run by administrative staff like this is key.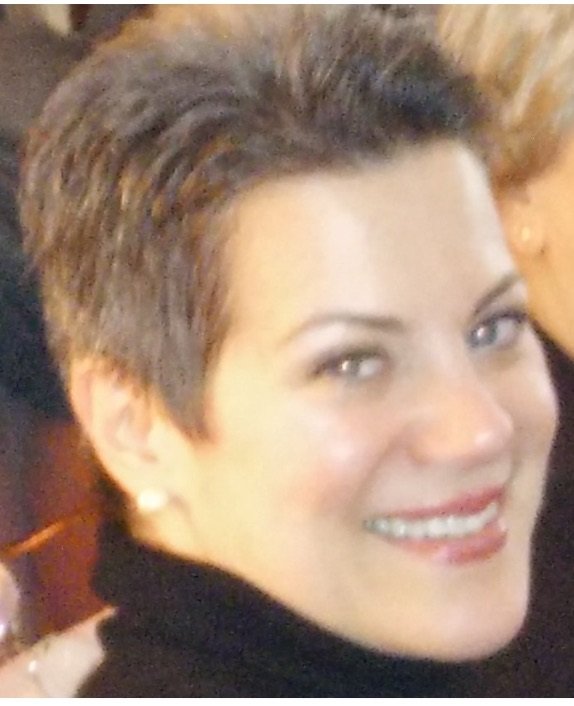 Tina Marie B,. Katonah, NY
ADVANCED TECHNICIAN
Includes: Tweezing, customized eyebrow drawing by removable pencil, correction of suggested form and application.
TOUCH-UP
(time after the initial procedure)
Check out other Microblading technicians