Nadia Afanaseva, Founder of Eye Design New York®
⚛ Permanent makeup & lash extensions expert
⚛ Author of Kim's Effect, a globally recognized technique for eyelash extensions
⚛
Author of unique lash styles, microblading and Powder Effect training programs
⚛
First-place winner at multiple Russian lash competitions

⚛ Speaker at the first U.S. lash conference

⚛ Judge at the first & second U.S. lash competition

⚛ Licensed cosmetologist in New York and California

⚛ Licensed tattoo artist New York State


Celebrity clients:
Sandra Oh (actress), Sonja Morgan (reality television star), the Lohan Family, Carla Pennington (television producer), Christie Dickinson (mother of YouTube star James Charles), Aino Jawo (musician, icona POP), Sasha Meneghel Szafir (Brazilian model & actress), Simone I. Smith (wife to LL Cool J), Magic Johnson's family, Zhanar Dugolova (musician), Yulia Zagoruychenko (9-time world champion dancer) and others, whose identities are kept confidential under NDA.
As seen in:
Vogue, Allure, Shape, InStyle, People, Women'sDay, NewBeauty, Garzia, Vice, Fox TV
Nadia Afanaseva Story bio and life facts
❛ How a young woman from a Russian village of just 200 people became
New York City's top celebrity master & made her first million by age 28.❜

Best decision of my life

When I was in school, I wanted to help other girls feel more beautiful. My classmates mocked me and never treated me as one of their own because I was just a girl from the middle of nowhere. I felt very self-conscious because everyone ignored me, and I considered myself too plain.

My goal was to become a successful young professional that helps others feel better about themselves, so as I grew up, I always thought about how I could change everything. I knew I was born to be part of something big!

In high school, my friend's older sister opened her own beauty studio. We spent all of our days doing each other's nails and hair while dreaming about our future. This is when I fell in love with the beauty world and decided to be part of it.

However, my parents didn't share my enthusiasm and thought that 'filing' nails was a lowly job. So, they sent me to a university to study economics. While at the university, I was still passionate about all things beauty, and whenever I had free time, I did my own and my friends' nails.

During that time a new trend known as eyelash extensions appeared in Russia. I enrolled in a master class right away.

This was the best decision of my life.


The first success & an unexpected turn

Eight months later, I found myself at the first-ever Russian Lash Competition. I took home two second-place wins for volume extensions and a third-place win for creativity. I was so upset about not taking the first place win that I cried for several nights in a row following the Lash Competition. This was when I set the goal to be the best next time.


I practiced non-stop: I started early in the morning, finished late at night and worked through the weekends. This continued for two years. My passion for what I was doing, as well as my desire to be at the top, helped me cope with the pressure.

In 2013 Moscow hosted a Lash Competition for artists from Russia and neighboring countries. With elimination rounds in the regions, followed by the competition between all the winners in the country's capital, this was the first event of its kind. I applied as soon as I hear about it! After I won the regional volume extensions round,

I went to Moscow. When I imagined going on stage and how the whole audience would be looking at me, I was so excited! I spent so much time preparing for this event, and I wanted to show everyone there all that I was capable of doing. Almost 40 people took part in the finals.

I took home first place in Volume Extensions. After so many months of hard work, I finally got what I wanted, and I was overwhelmed with happiness! I finally found my mission: to make women feel more beautiful and to help them achieve the confidence that I once lacked.

After winning the Lash Competition, I realized I could accomplish any goal that I set for myself. Next, I decided I wanted to become No.1 in the entire beauty industry.
Six months later, I moved to New York.



"If you can make it in New York, you can make it anywhere."

Right after moving to New York City, I was invited to the first United States Lash Conference. Companies from the United Kingdom and Ukraine who organized this event knew me from the competitions in Russia. More than 70 beauty professionals from across the world gathered in Chicago, where the conference took place. It was an incredible honor for me to be one of the conference speakers!

Over the course of three days, the conference attendees shared their skills. I showcased the volume extensions technique invented in Russia. No one in the U.S. had used it yet, so the audience was very interest. The conference definitely had a profound influence on my future. But in the meantime, I was a newcomer who had to somehow make a life and a name for myself in a new country.

The life of a Russian immigrant in the United States was not what I expected it to be. It was hard to learn English. I almost broke into tears once when I was in a shop and didn't know how to ask how much something cost. Besides, the cost of living is more expensive in the U.S. than it is in Russia. At first, I lived in a rough part of New York City, and my rental apartment was dark and ramshackle.

When I got my beauty license, I began looking for a salon. It is very difficult to rent a salon in Manhattan, and for a person who doesn't know English or has no credit history, it's virtually impossible. And I hardly had any time to look for a salon because I had to work to survive.

I managed to rent a very small massage room for two days each week, and I worked non-stop to take all my clients.

I always chose the best technique and lash style for each of my clients, so I had a whole arsenal of tools and materials. All of them were in a huge, heavy suitcase, which I was not allowed to keep in the room. Every morning, I hauled the suitcase from Brooklyn to Manhattan in the gloomy New York City subway.

I have personally experienced the meaning of the phrase, "If you can make it in New York, you can make it anywhere."


Professional recognition

After the conference in Chicago, my unique techniques caught the attention of local artists. They discussed them on social media, and the word soon got around. Soon I was invited to Las Vegas to be a judge at the first U.S. Lash Contest. And the next year, I was invited to be a judge at a competition in New York.

Beauty professionals asked me to teach them my techniques. First, I gave individual training sessions, then I started running workshops. I realized that I could make even more women all over the world happier if I shared my skills with other artists. By that time, I had my own studio and a team of four people.

If long, full lashes are a nice addition to a woman's natural beauty, sparse or too-light eyebrows are also a real problem for many girls. I was looking for a solution and was the first in the U.S. to offer eyebrow extension services. Later on, eyebrow extensions were replaced by microblading, a simpler and more efficient solution that originated in Asia.


Big dream comes true

I walked Fifth Avenue every day, imagining the beauty studio of my dreams in the most prestigious area of Manhattan, among world-class brands such as Chanel, Louis Vuitton and Cartier.

Two and a half years later, I found a good location, got all the necessary paperwork and started the renovation. I personally was the interior designer; I chose everything from the wall color to furniture. I wanted my studio to be a unique place, so I paid attention to every detail.

Exactly three years after I moved to the U.S., I opened the Eye Design studio on "Billionaires' Row," a location I dreamed about.

Today, I have a team of eight lash and brow professionals. My clients include celebrities such as Sandra Oh (actress), Sonja Morgan (reality television star), the Lohan Family, Michelle Williams (actress), Carla Pennington (television producer), Christie Dickinson (mother of YouTube star James Charles), Aino Jawo (musician, icona POP), Sasha Meneghel Szafir (Brazilian model & actress), Simone I. Smith (wife to LL Cool J), Magic Johnson's family, Zhanar Dugolova (musician), Yulia Zagoruychenko (9-time world champion dancer) and others, whose identities are kept confidential under NDA.

I have a school called Eye Design University where I train beauty professionals in advanced techniques and industry-wide trends. Recently, I launched online programs so that anyone, anywhere in the world can learn and improve their skills. In the near future, I will be launching even more options for online classes.

In 2018 I began working on my own line of beauty products. I want many women to have the opportunity to feel more beautiful, and makeup products make this opportunity more accessible.

When I was a kid, I couldn't imagine what the future held for me, but I had an ambitious dream of making the world more beautiful. I kept working on my personal and professional skills and never gave up because I knew for sure: If you want something very much, it will happen.
VIP CLIENTELE

Don't just take our word for it: Eye Design is a world-wide leader in lash extensions and permanent makeup.
Below, view our gallery of celebrities and VIP clientele who trust us with their important beauty needs.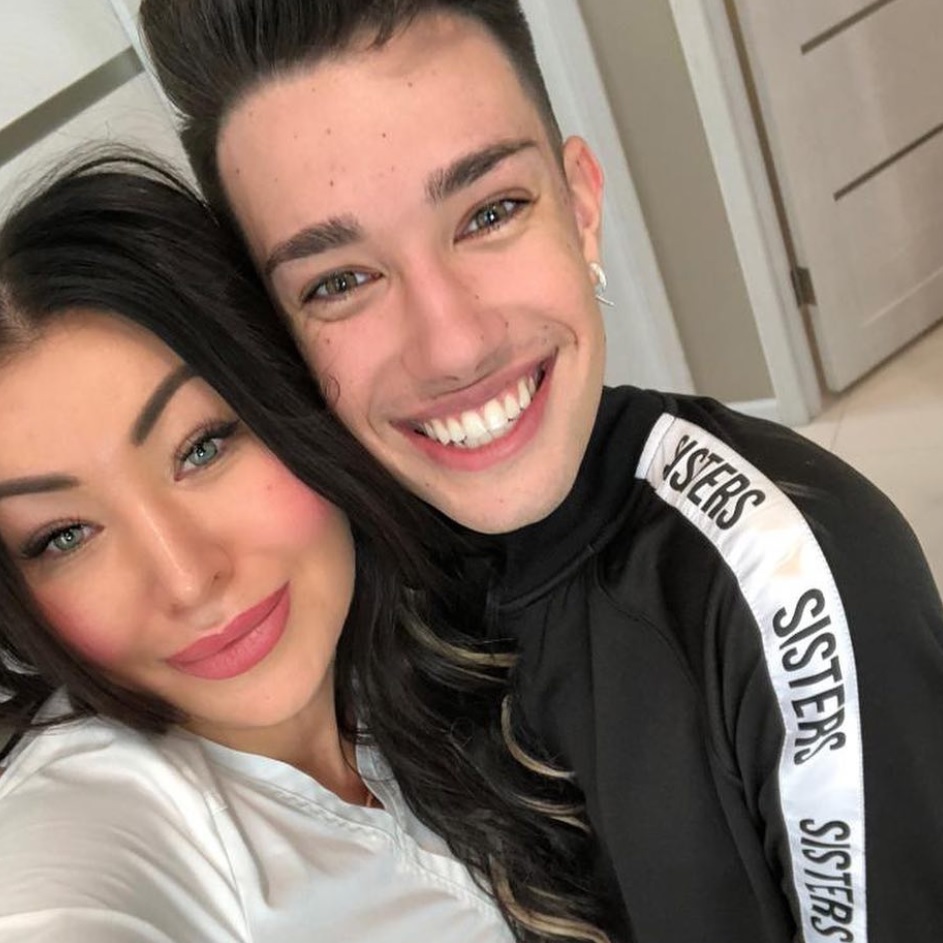 JAMES CHARLES
James Charles, his mom @christiebee19 and their crew brought good energy to the Eye Design studio. I loved working with them, and we had so much fun chatting about beauty and sharing our love for art!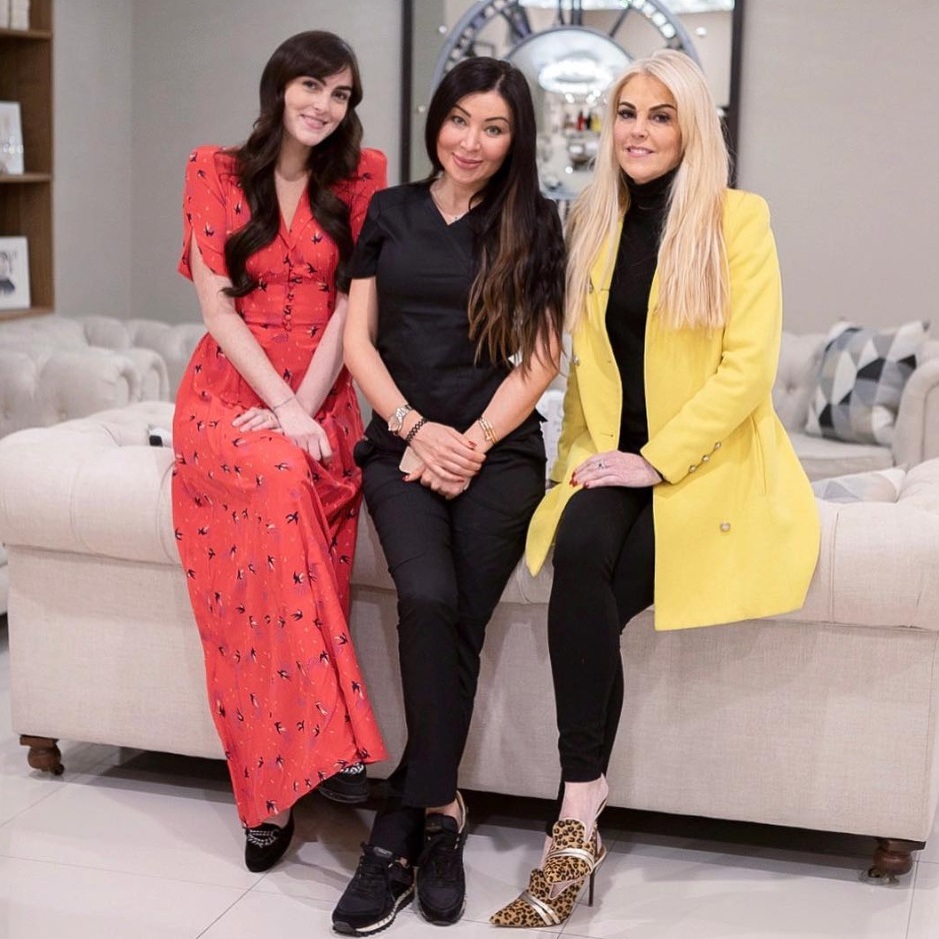 Dina and Aliana Lohan
Loved having my celebrity guests @dinalohan and @alianalohan at the Eye Design studio earlier this week! 👯‍♀ Both ladies wanted bolder brows, so I did Powder Effect for Dina and Brow Shaping/Tinting for Aliana.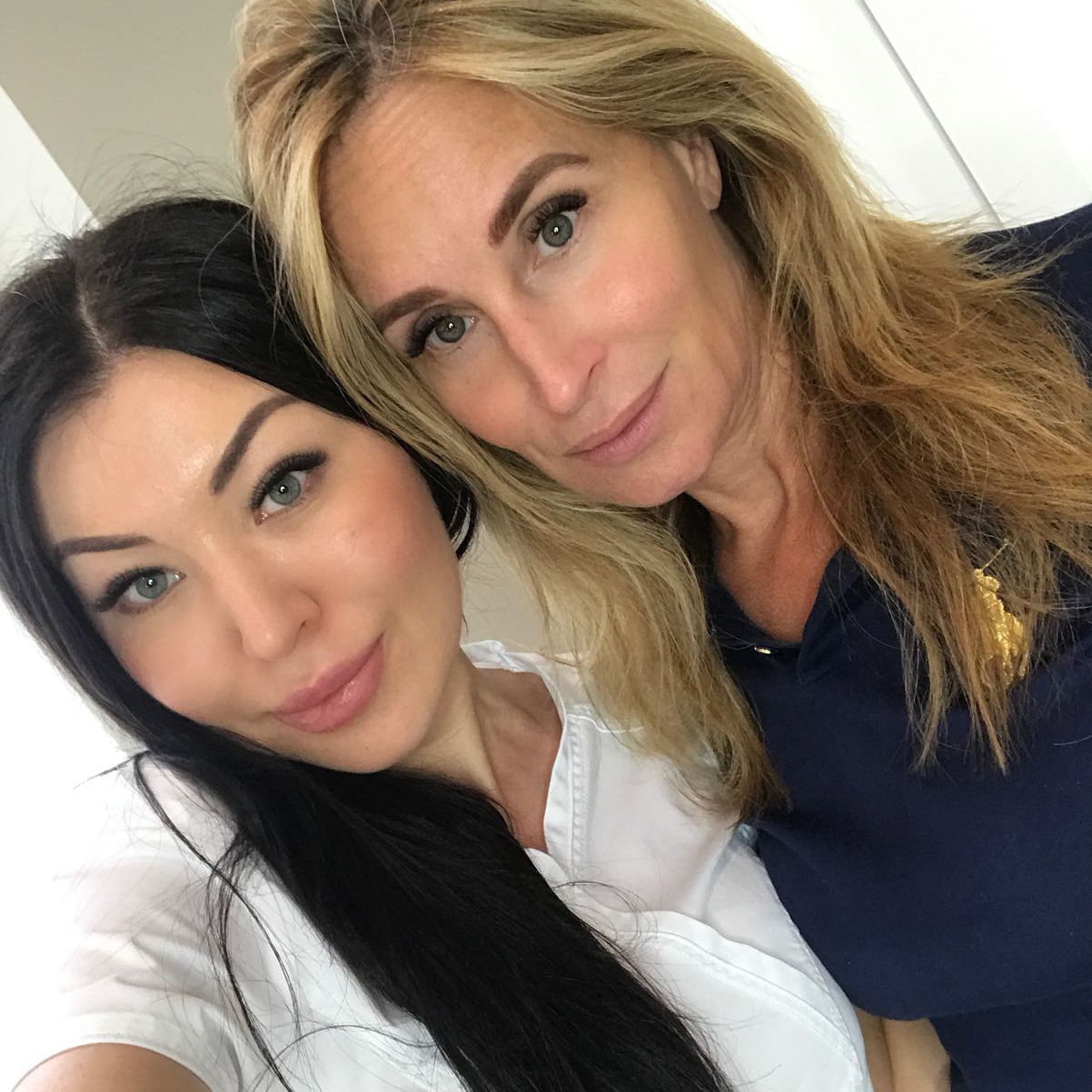 SONJA MORGAN
(Real Housewives of NY)
Was such a pleasure working with @sonjatmorgan last week—she is beautiful inside & out! I loved boosting her confidence & getting her summer-ready with Eye Design's lash extensions. Now, she has the freedom to hop in & out of the pool without worrying about her makeup running!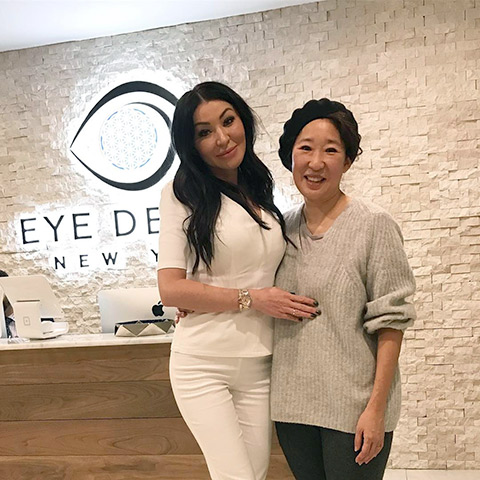 SANDRA OH
A client who has it all - beauty, kindness, and talent! She has so many accolades as a Golden Globe and Screen Actors Guild award winner. We were very happy to have her with us.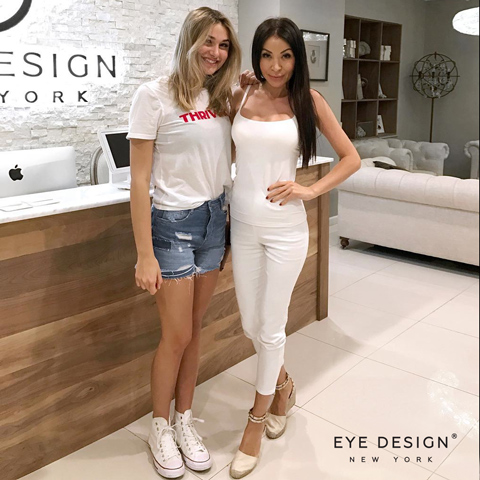 SASHA MENEGHEL SZAFIR
Thank you to the beautiful and sweet @sashameneghel for coming to our studio! #CelebsatEyeDesign 👋🏻💕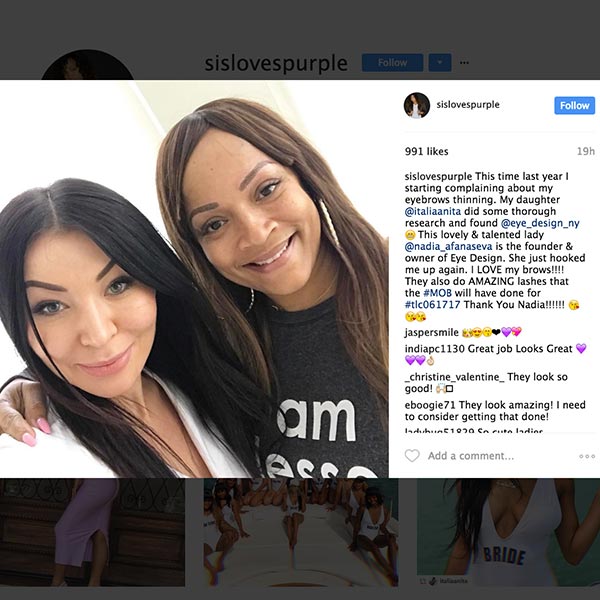 SIMONE I. SMITH
It's always such a treat seeing Simone I. Smith at our studio! She is such a beautiful woman with a beautiful heart. Thank you so much for trusting us with your brows and lashes for such a long time! We're so happy to have you as a part of our Eye Design family.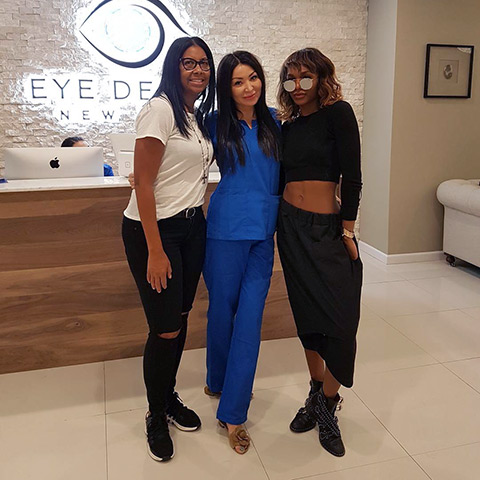 MAGIC JOHNSON'S FAMILY
So excited to see celebrities @Elisajohnson and her mom @thecookieJ at our studio today. Thanks for always being such amazing guests and trusting our brand. Looking forward to seeing you soon!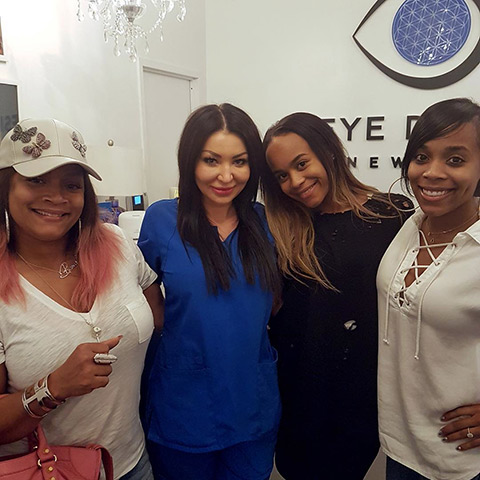 LL COOL J's FAMILY
Got to meet LL Cool J's beautiful family today ! These ladies are so friendly and have such beautiful smiles :) Such a pleasure meeting them.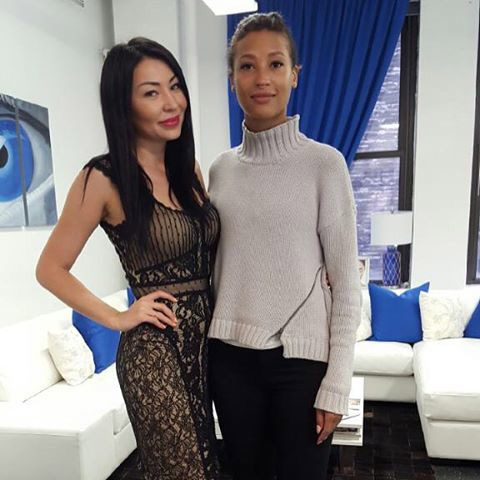 AINO JAWO (ICONA POP)
It was a pleasure meeting Aino Jawo @iconapop earlier today. You are absolutely gorgeous and sweet.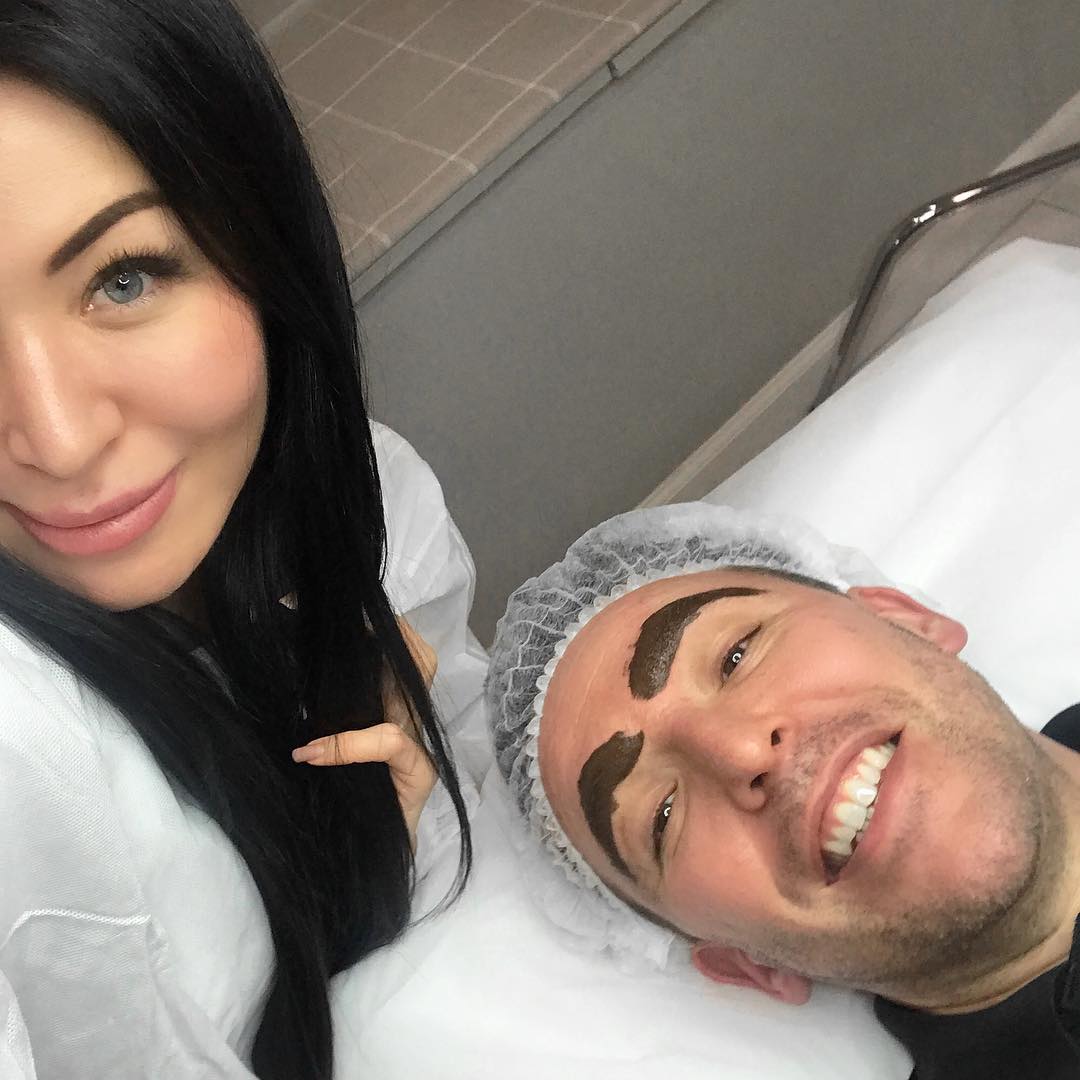 YES MAN from Vice
So great to see the Yes Man from @vice for his touch-up last week! 😊We had so much fun working with you, and we are so happy you love your microbladed brows.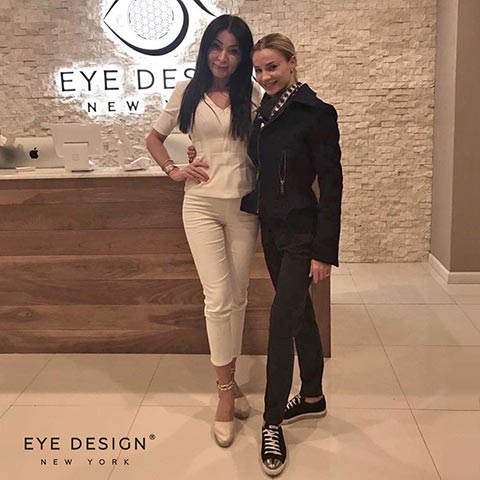 YULIA ZAGORUYCHENKO
It was so amazing to see the #1 Ranked World-Wide Latin Dance Champion #yuliazagoruychenko @rydancelove in our studio! She is so accomplished and talented, as well as very kind and beautiful. Thank you so much for visiting us, Yulia! Come back any time! ❤️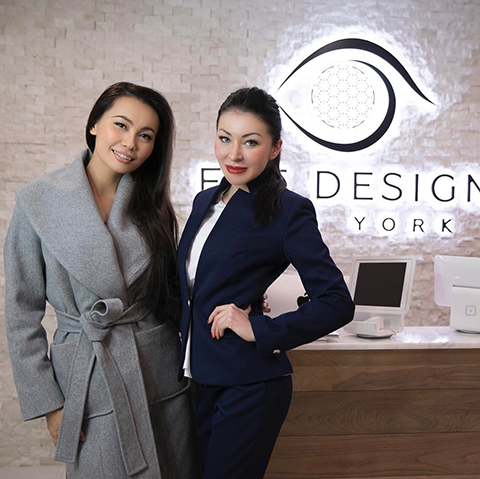 ZHANAR DUGALOVA
We were so excited to have our talented and beautiful friend @zhanar_dugalova in the studio recently! Thank you for visiting us in our Fifth Avenue studio. We hope we see you again soon.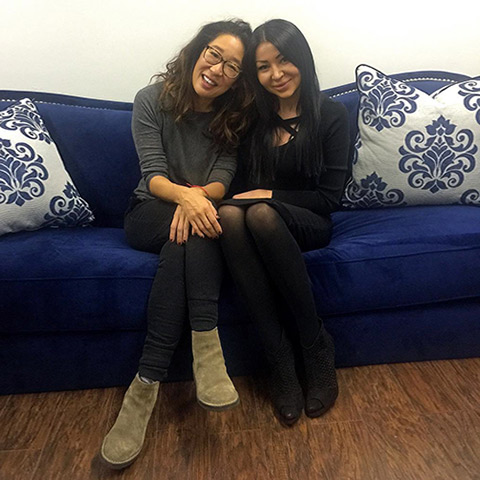 SANDRA OH
With talented and awesome Sandra Oh from Grey's Anatomy
PRESS AS SEEN IN
"Microshading Is The Perfect Brow Option For Those With Sensitive Skin"
"Everything You Need to Know About Microblading Your Eyebrows"
"Eyebrow Microblading Will Simplify Your Beauty Routine"
"The New Beauty Treatment for Bold, Thick Eyebrows"
I Tried Microblading to Get Hollywood Eyebrows
"Microblading: The Eyebrow Trend Taking Over The Internet"
"Microshading Is the Next Level Brow Treatment for Oily and Sensitive Skin"
THE DIFFERENCE BETWEEN TECHNICIANS
Master Technician and world renowned co-founder Nadia Afanaseva selects only top notch professionals to work at Eye Design Studio. We invest in continuous training and education as this insures a quality level that is second to none.
At Eye Design, we offer different tiers of pricing to give our clients a range of options. Every technician is a fully licensed and certified with years of experience and thousands of satisfied clients. Nadia determines each technician level in the different services, based on her personal evaluation. Every technician uses Eye Design products and follows all state and national safety regulations. Nadia truly cares about her clients and every technician has the same goal of customer satisfaction.
Nadia is the owner/founder and Master Technician of Eye Design NY. Her demand is high, and she works mostly with celebrity clients from TV, radio and more, as well as top influencers and royal families around the world.

Senior Technicians are well-known throughout the professional community! They are experts who teach private classes and group workshops for microblading and semi-permanent makeup. Their demand is high!

Advanced Technicians are top professionals who focus solely on our clients without teaching responsibilities. They are trained by Nadia and highly skilled! We reserve them for clients only so that our studio can have availabilities at all times.
At Eye Design, we pride ourselves on being the best in the business, which means that you'll be receiving amazing work no matter the technician you choose. You can be confident that your technician is a highly trained professional who takes all of your ideas into consideration to give you the perfect look!