Feel Refreshed With Eye Design's New Foaming Facial Cleanser
Wake up feeling refreshed and ready to conquer the day.
Some people seem to think that wetting your eyelashes after getting extensions is bad practice, but in reality, proper cleaning and aftercare techniques will make your lashes last longer. This is why we created a new and unique Foaming Facial Cleanser.
Unlike other cleansers, our product is light and airy, leaving you feeling awake and refreshed.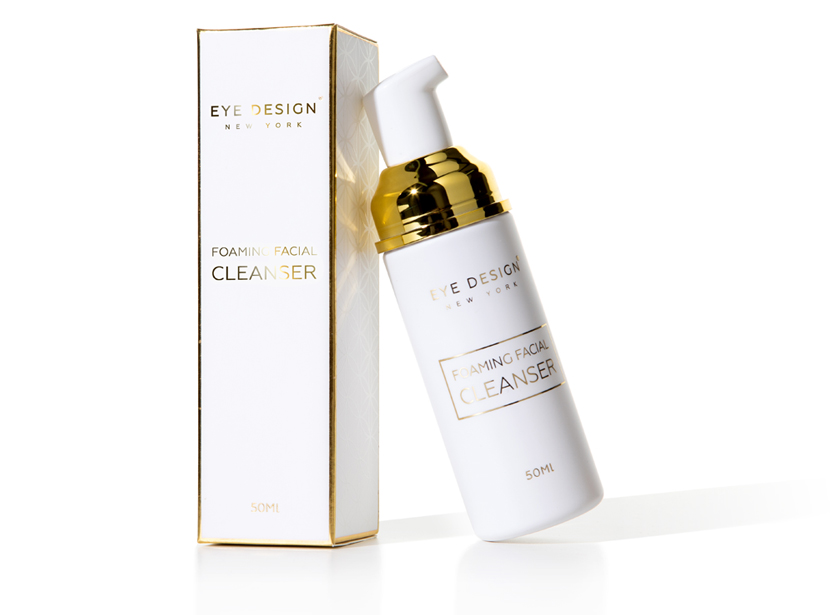 Cleansing 101: Why Washing Your Face is Important
While a daily face cleanse may seem like the least important thing on your list of responsibilities, a daily cleanse is essential for healthy skin and long lashes.
Things to Remember:
Our eyelashes collect dirt, dust, and other pollutants throughout the day.
Regular cleansing hydrates the skin, giving you a radiant and healthy appearance.
Avoid oil-based products at all costs, as they can dissolve the Lash Adhesive.
Treat your eyelashes gently, i.e. no pulling, rubbing, or picking.
Cleansing helps to maintain proper pore size and prevents the production of excess oils.
Eye Design's New Foaming Facial Cleanser Was Made With Our Customers in Mind
Our Foaming Facial Cleanser was designed to cater to our customers' specific needs. Our unique dual-action formula, made with Vitamins A, B, C, and E, in addition to Zinc, Potassium and Calcium, works to keep you feeling fresh while also strengthening your lashes.
Extend the life of your newly extended lashes and amazing brows with Eye Design's new Foaming Facial Cleanser.