Laser Tattoo Removal at Eye Design
Since our company was first started, we've dealt with emails and phone calls about people with unsatisfactory microblading experiences at other studios. While occasionally we are able to cover up old, unsatisfactory permanent done at other studios with powder effect, we always wish we could go back in time and stop clients from getting their original tattooing or microblading! Now, we have the option of doing the next best thing.
We're excited to announce that Eye Design has procured a laser tattoo removal machine! This means that we'll be able to offer non-invasive eyebrow tattoo and pigment removal, in house, in our 57th street studio. If you were originally unable to receive microblading with Eye Design because of old pigment or tattooing, you'll be able to schedule an appointment for laser sessions in order to streamline your new microblading process for you.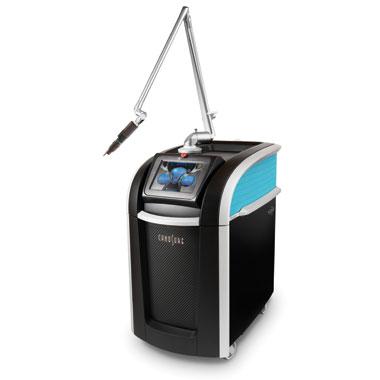 So many estheticians and cosmetologists begin microblading to make a higher income, however, many do it without proper experience. Many people find that after a few years, their tattooed brows have faded into a brown-red or an unsightly green, or they're simply dissatisfied with the shape or thickness. Thankfully, modern eyebrow tattoo laser removal is completely safe and many people are taking the next step to getting their perfect brows. Forget microdermabrasion, acid peels, or anything else!
EYEBROW TATTOO LASER REMOVAL
After a year, you can also refresh your old eyebrow pigment by performing one laser session and then receiving new color and new shape as opposed to constantly going over your old pigment.
The machine that we have acquired is world-renowned, considered the best in the United States, and at the height of luxury and high quality, so you can expect the same amount of satisfaction from our laser removal services that Eye Design has always strived to deliver.
If you're interested in receiving laser removal of old permanent makeup, please reach out to our team. How many sessions you need is entirely dependent on the intensity of the pigment and the size of the tattoo, as well as your personal skin type. For all inquiries regarding our new laser services, please contact us at (917)-200-0727 or email us at This email address is being protected from spambots. You need JavaScript enabled to view it..
Exclusive microblading pigments and permanent makeup supplies!