Founder & CEO - Nadia Afanaseva
Nadia Afanaseva started her journey in the beauty industry at the age of 18. Shortly after, she became a leading esthetician in Russia and now resides in the USA. Nadia calls New York City her home now, and her salons in Manhattan have established impeccable reputations. Her services attract not only New Yorkers, but a great number of celebrities, singers, and movie stars from around the world.
Nadia is the author of multiple professional training programs:
6 methods of Volume application
Microblading manual technique
12 eyelash extensions effects
Shadow permanent makeup method
Her awards & education include:
Licensed cosmetologist New York State
Licensed tattoo artist New York State
Winner of SPB Eyelash Contest
1st place Moscow Lash Competition
Judge at International Lash Contest Las Vegas, USA
Judge at International Lash Contest New York, USA
Nadia is a perfectionist by nature and a lifetime learner, she is persistent and hardworking. She always cares about wellbeing of her clients and students and uses only the best products in her practice. Nadia's credo is:
SKILLFUL MASTER + QUALITY PRODUCTS = SUCCESSFUL BUSINESS
VIP CLIENTELE

Don't just take our word for it: Eye Design is a world-wide leader in lash extensions and permanent makeup.
Below, view our gallery of celebrities and VIP clientele who trust us with their important beauty needs.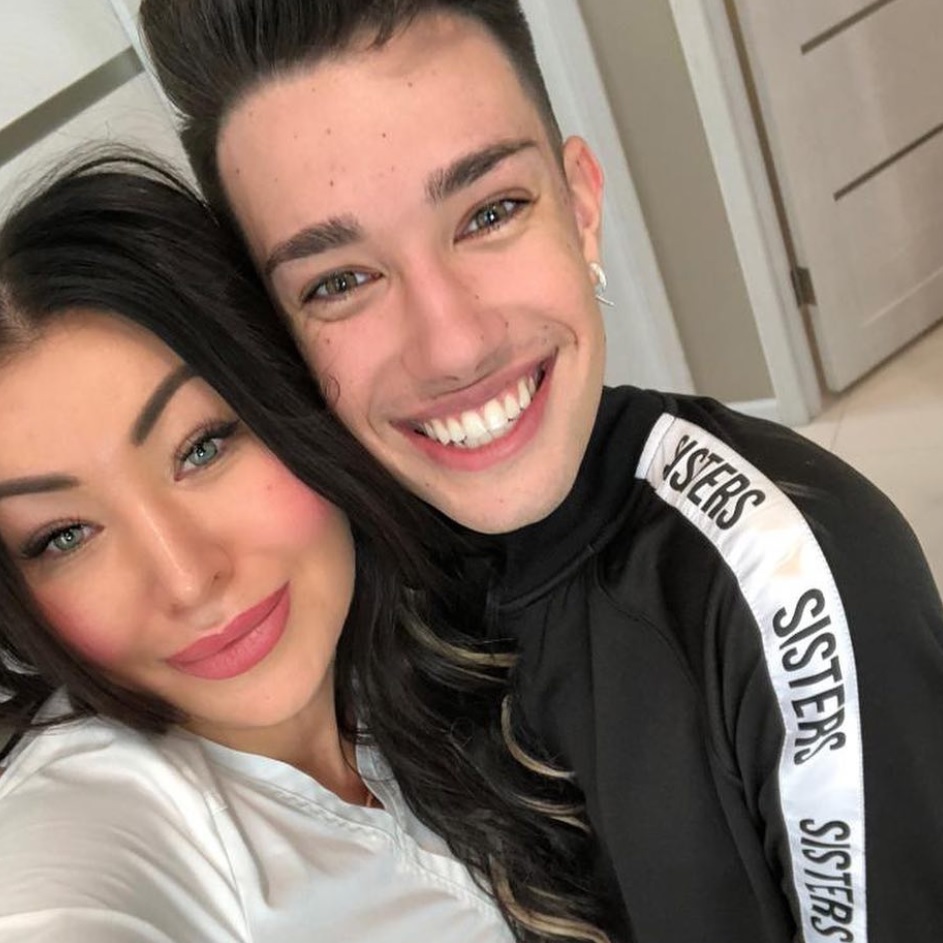 JAMES CHARLES
James Charles, his mom @christiebee19 and their crew brought good energy to the Eye Design studio. I loved working with them, and we had so much fun chatting about beauty and sharing our love for art!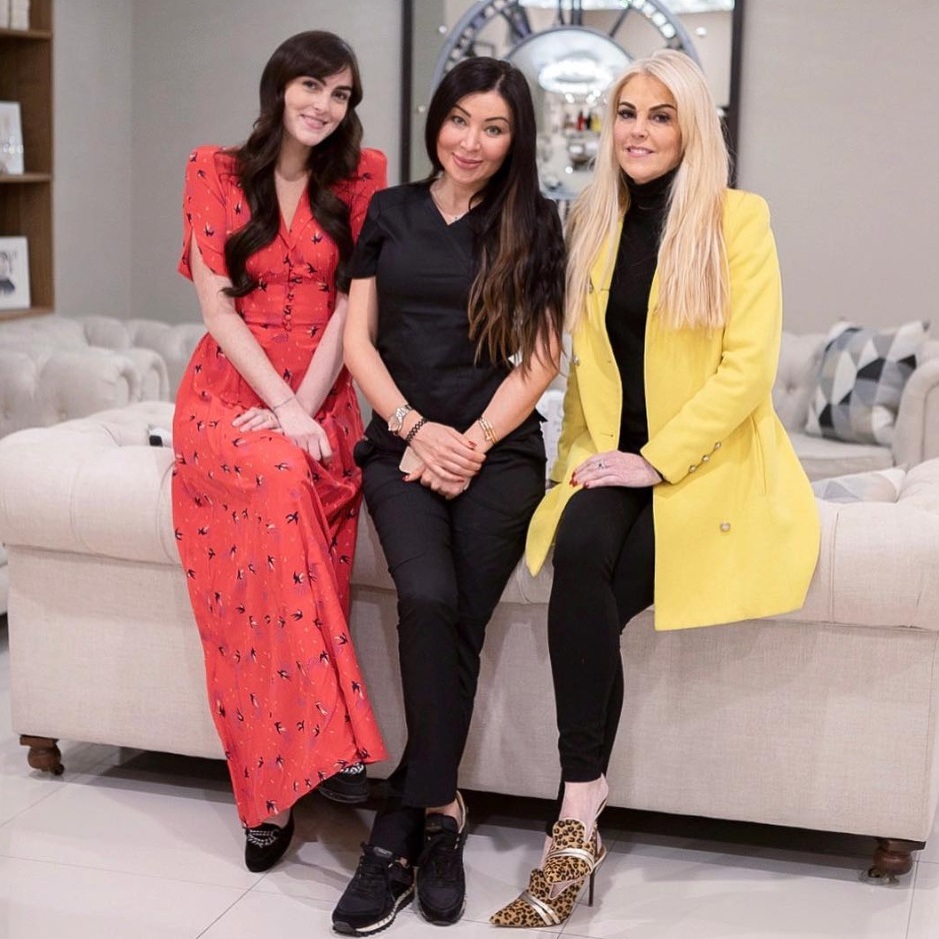 Dina and Aliana Lohan
Loved having my celebrity guests @dinalohan and @alianalohan at the Eye Design studio earlier this week! 👯‍♀ Both ladies wanted bolder brows, so I did Powder Effect for Dina and Brow Shaping/Tinting for Aliana.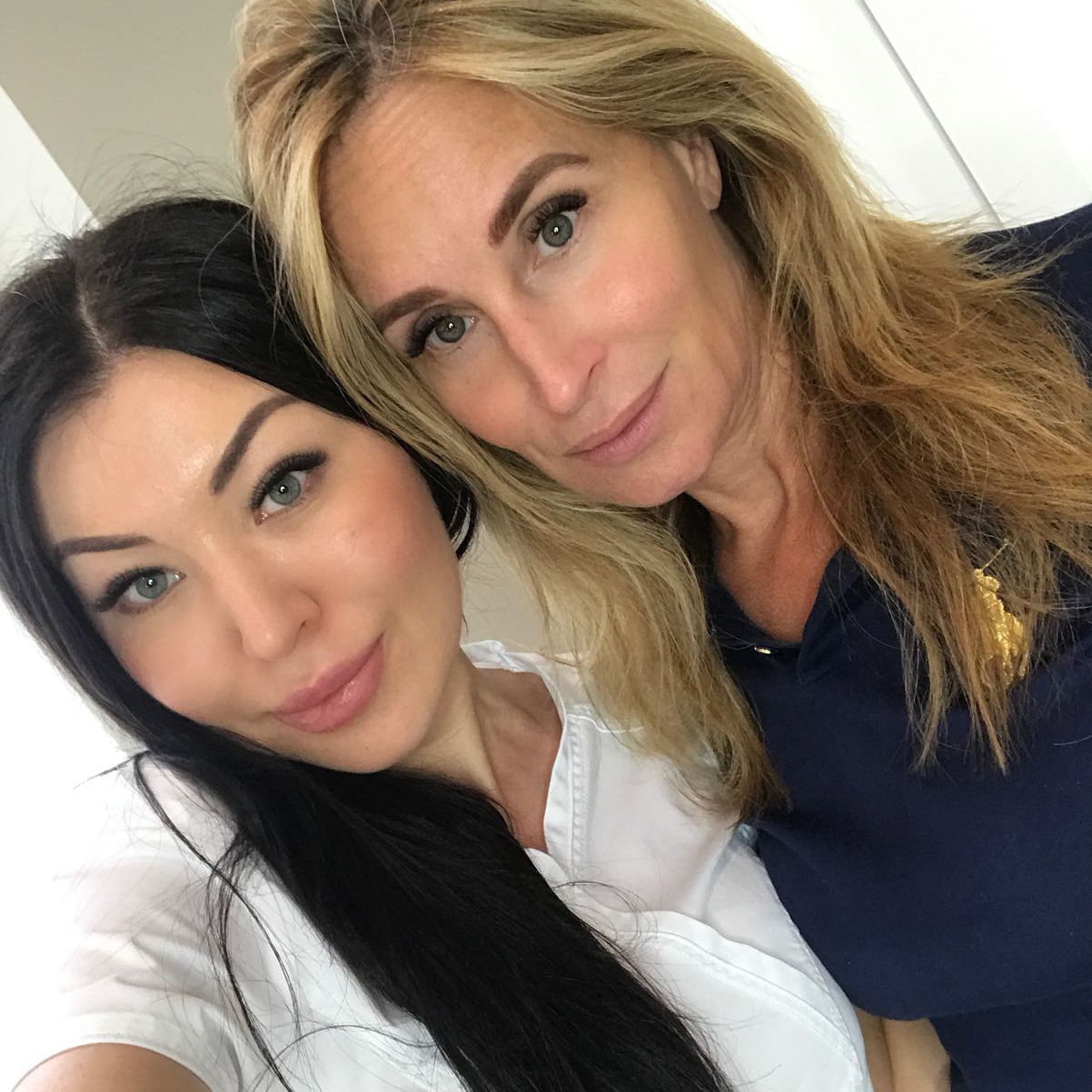 SONJA MORGAN
(Real Housewives of NY)
Was such a pleasure working with @sonjatmorgan last week—she is beautiful inside & out! I loved boosting her confidence & getting her summer-ready with Eye Design's lash extensions. Now, she has the freedom to hop in & out of the pool without worrying about her makeup running!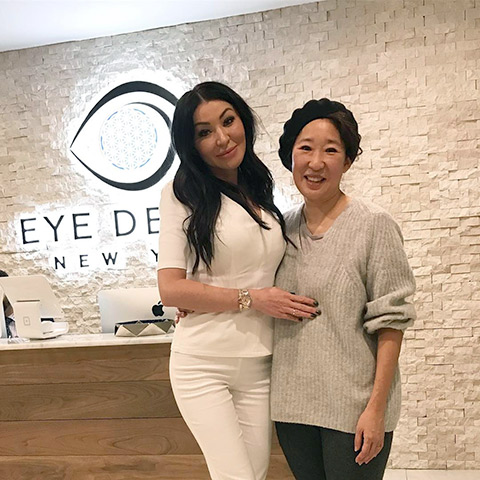 SANDRA OH
A client who has it all - beauty, kindness, and talent! She has so many accolades as a Golden Globe and Screen Actors Guild award winner. We were very happy to have her with us.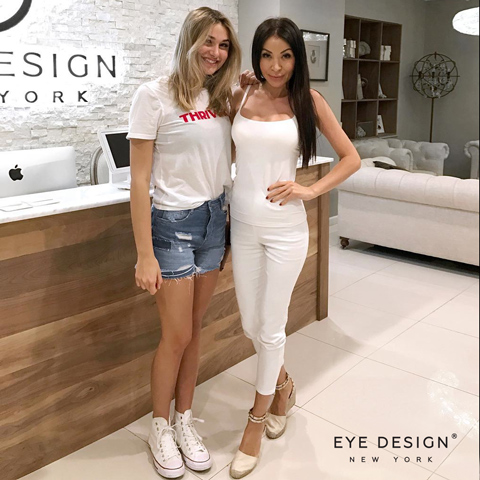 SASHA MENEGHEL SZAFIR
Thank you to the beautiful and sweet @sashameneghel for coming to our studio! #CelebsatEyeDesign 👋🏻💕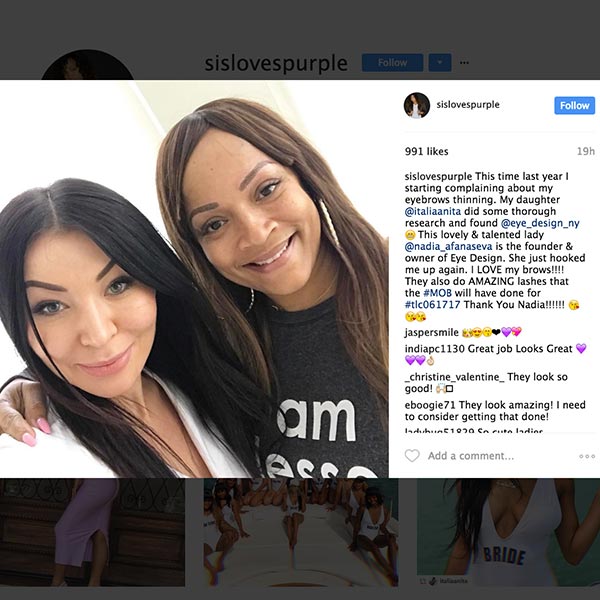 SIMONE I. SMITH
It's always such a treat seeing Simone I. Smith at our studio! She is such a beautiful woman with a beautiful heart. Thank you so much for trusting us with your brows and lashes for such a long time! We're so happy to have you as a part of our Eye Design family.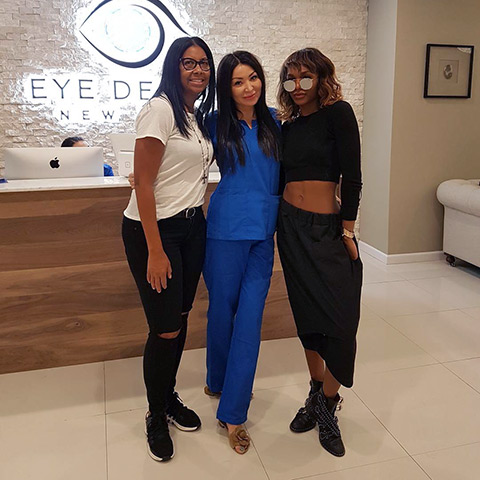 MAGIC JOHNSON'S FAMILY
So excited to see celebrities @Elisajohnson and her mom @thecookieJ at our studio today. Thanks for always being such amazing guests and trusting our brand. Looking forward to seeing you soon!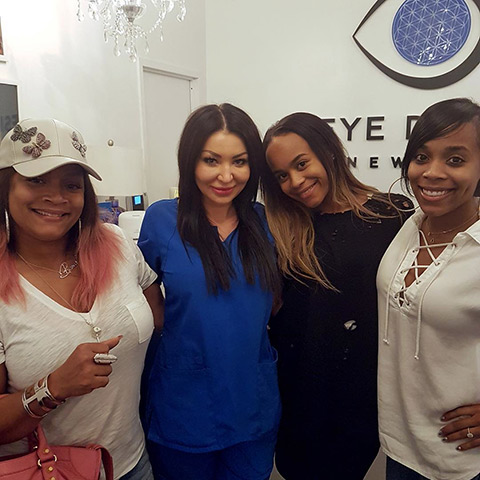 LL COOL J's FAMILY
Got to meet LL Cool J's beautiful family today ! These ladies are so friendly and have such beautiful smiles :) Such a pleasure meeting them.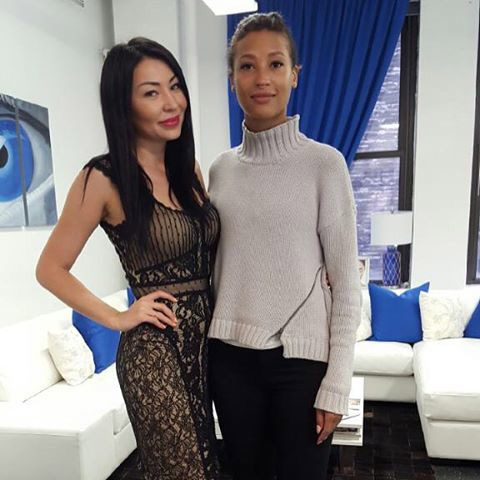 AINO JAWO (ICONA POP)
It was a pleasure meeting Aino Jawo @iconapop earlier today. You are absolutely gorgeous and sweet.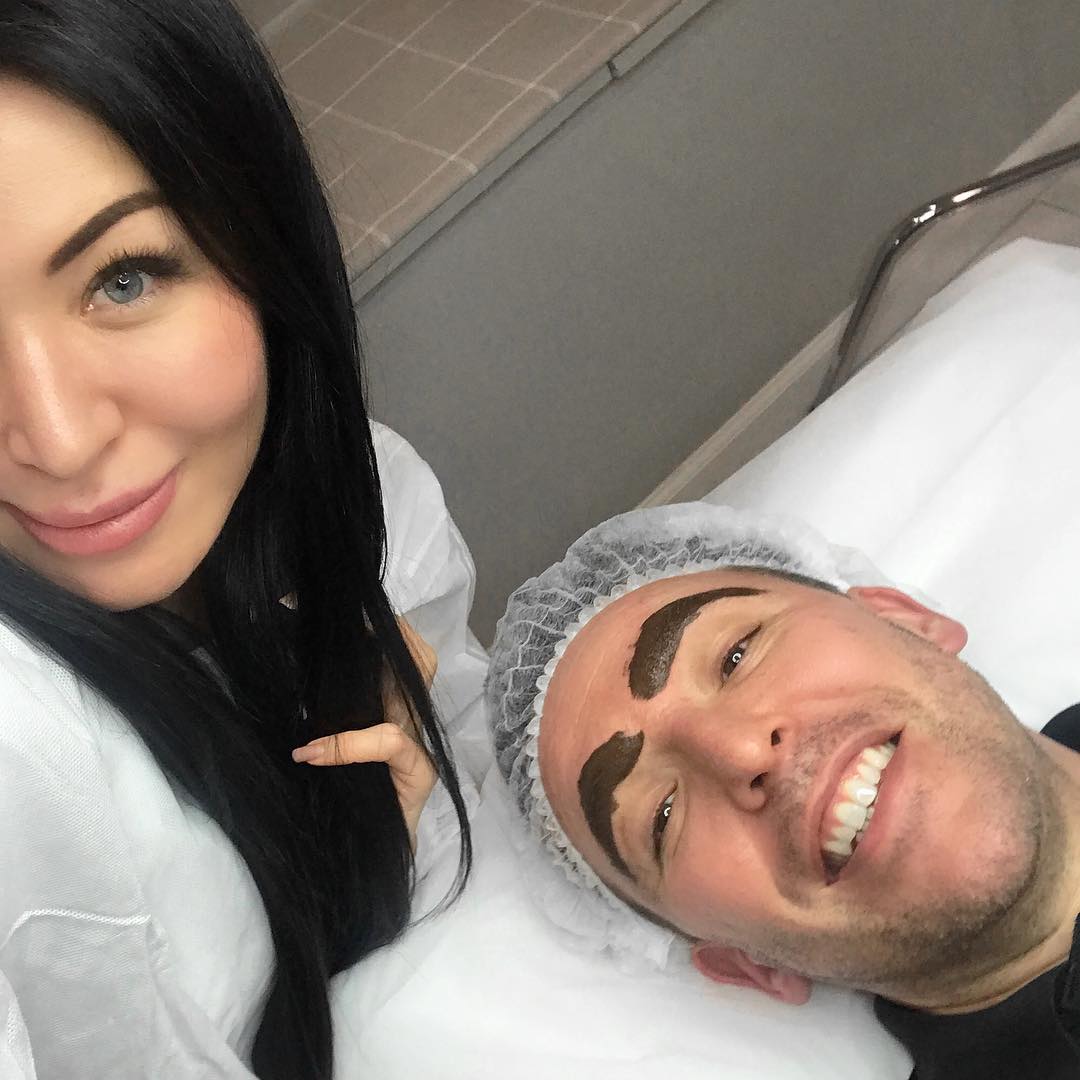 YES MAN from Vice
So great to see the Yes Man from @vice for his touch-up last week! 😊We had so much fun working with you, and we are so happy you love your microbladed brows.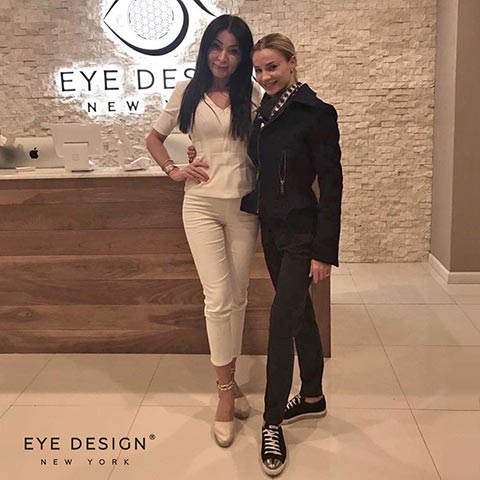 YULIA ZAGORUYCHENKO
It was so amazing to see the #1 Ranked World-Wide Latin Dance Champion #yuliazagoruychenko @rydancelove in our studio! She is so accomplished and talented, as well as very kind and beautiful. Thank you so much for visiting us, Yulia! Come back any time! ❤️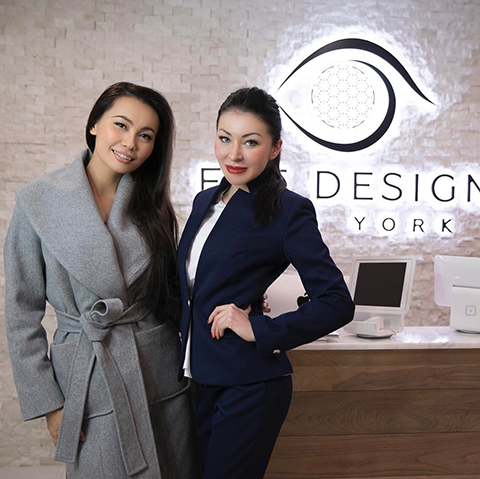 ZHANAR DUGALOVA
We were so excited to have our talented and beautiful friend @zhanar_dugalova in the studio recently! Thank you for visiting us in our Fifth Avenue studio. We hope we see you again soon.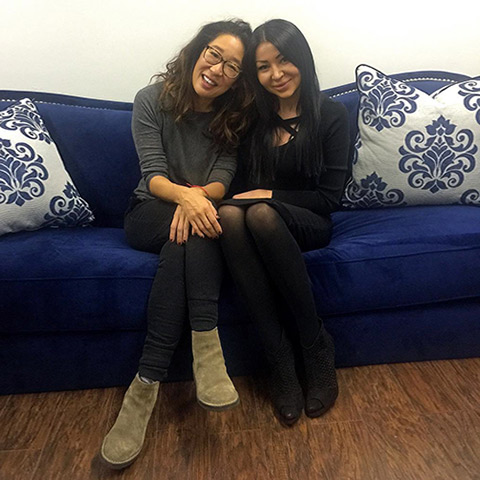 SANDRA OH
With talented and awesome Sandra Oh from Grey's Anatomy
THE DIFFERENCE BETWEEN TECHNICIANS
Master Technician and world renowned co-founder Nadia Afanaseva selects only top notch professionals to work at Eye Design Studio. We invest in continuous training and education as this insures a quality level that is second to none.
At Eye Design, we offer different tiers of pricing to give our clients a range of options. Every technician is a fully licensed and certified with years of experience and thousands of satisfied clients. Nadia determines each technician level in the different services, based on her personal evaluation. Every technician uses Eye Design products and follows all state and national safety regulations. Nadia truly cares about her clients and every technician has the same goal of customer satisfaction.
Nadia is the owner/founder and Master Technician of Eye Design NY. Her demand is high, and she works mostly with celebrity clients from TV, radio and more, as well as top influencers and royal families around the world.

Senior Technicians are well-known throughout the professional community! They are experts who teach private classes and group workshops for microblading and semi-permanent makeup. Their demand is high!

Advanced Technicians are top professionals who focus solely on our clients without teaching responsibilities. They are trained by Nadia and highly skilled! We reserve them for clients only so that our studio can have availabilities at all times.
At Eye Design, we pride ourselves on being the best in the business, which means that you'll be receiving amazing work no matter the technician you choose. You can be confident that your technician is a highly trained professional who takes all of your ideas into consideration to give you the perfect look!
Mona
SENIOR LEVEL FOR MICROBLADING/POWDER
Anastasia
TOP LEVEL FOR LASH EXTENSIONS
Irina
TOP LEVEL FOR LASH EXTENSIONS
ADVANCED LEVEL FOR PERMANENT EYE MAKEUP