Eyelash Extensions Refill Tips
Eyelash extensions refills are very popular and some customers make them a long term habit. It might not be a good idea to get more than 2-3 refills after your new set. And here is why we do not recommend frequent refills.
When you come in for a new set the technician applies all extensions at the same distance and your lashes look perfect. In about 2-3 weeks clients usually lose 25-40% of eyelash extensions and come in for a refill. During the refill a technician usually removes only few grown out lashes and fills in the lashes where extensions came off. The distance between original set and new refill from the eyelid is already a little different but lashes still look great.
WHY YOU SHOULDN'T DO FREQUENT EYELASH EXTENSIONS REFILLS
Then client comes in for another eyelash extension refill #2 after original set, at that time she is expected to lose 30-45% of eyelash extensions: some of them will be from newly applied and others from original set. Technician has to remove grown out lashes and during second re-fill the number of them is much greater.
After 2 or 3rd refills lashes usually do not look as good as after new set, they are now on 3 different distances from eyelid and old lashes tend to band and twist. Removing grown out lashes with tweezers might put too much pressure on your natural lashes and can damage them when done frequently.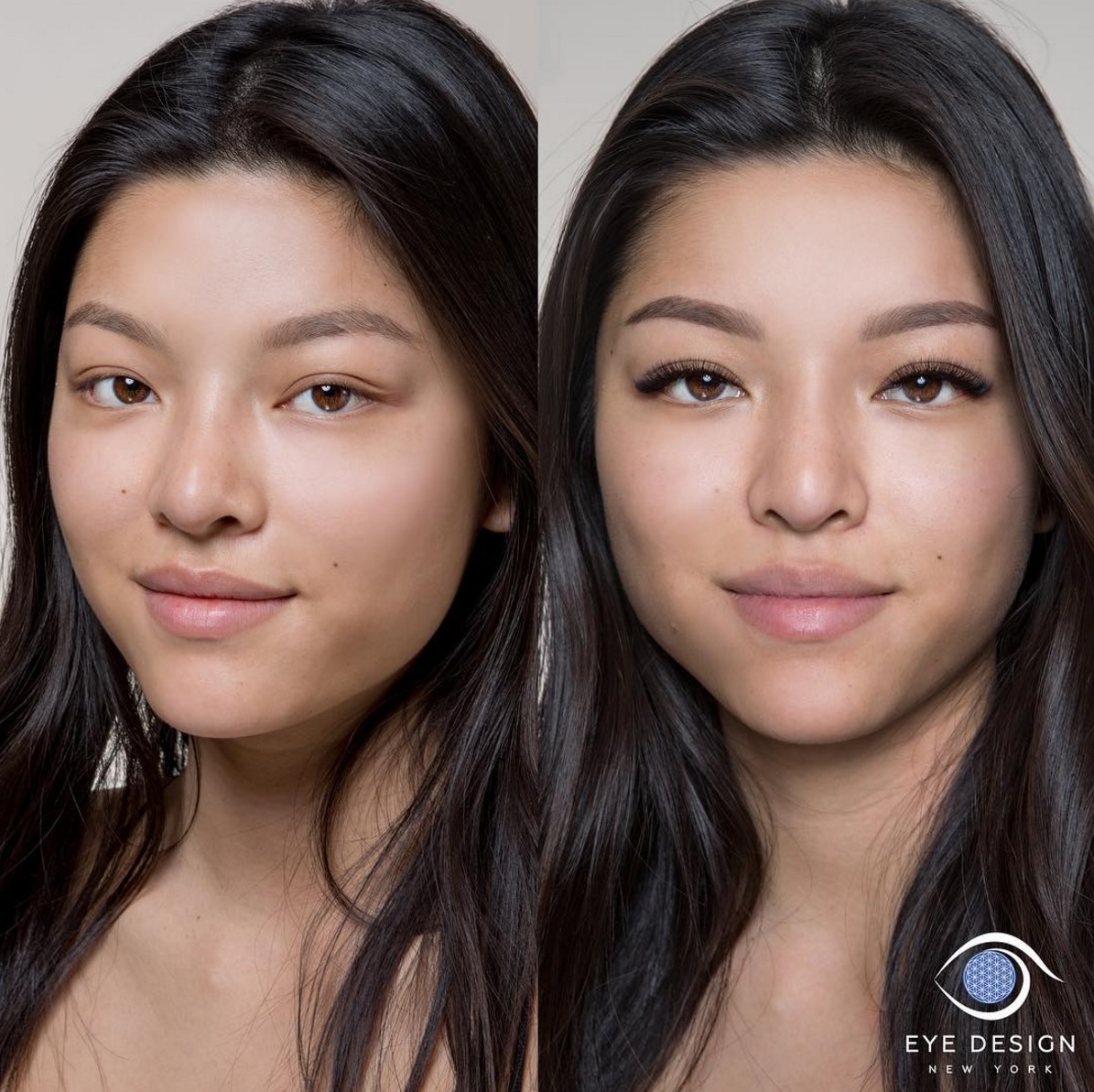 And also your natural lashes do not have a break from eyelash extensions. One of the biggest advantage of getting new sets frequently is not only that they always look perfect but also allow your lashes to rest and recover . If you do a new set every 5-6 weeks approximately 50-60 % of the eyelash extensions will come off and your natural lashes will have a needed break. Of course it is ok to do 1 or 2 refills if you have a special event or do not have time for a new set but we do not recommend getting more than 2-3 refills for every new set.
Book an appointment for your own Kim's effect lashes in NY