The Best Eyelash Extensions
There's a few things that can make a big difference when it comes to beauty and thick, full eyelashes are one of them.  Just look through any fashion magazine and you'll see for yourself!  Now don't worry if you weren't born with these types of luxurious lashes.  Not many people are.  Eyelash extensions can be the big difference that's takes how great you look to the next level.  And if you're interested in the best eyelash extensions in the New York city area you've come to the right place!  It doesn't matter if it's for a special night or for just looking your best everyday, our eyelash extension professionals will have your eyelashes looking more beautiful than ever.
Our best eyelash extensions offer a true combination of glamorous appeal and natural attractiveness.  The technique is really remarkable, where if you come in for a full set, one extension is applied to each eyelash.  This is a superior way to have eyelash extensions done and shows just how much attention our technicians pay to detail.  When you come it to have your eyelash extensions done, you shouldn't expect anything less!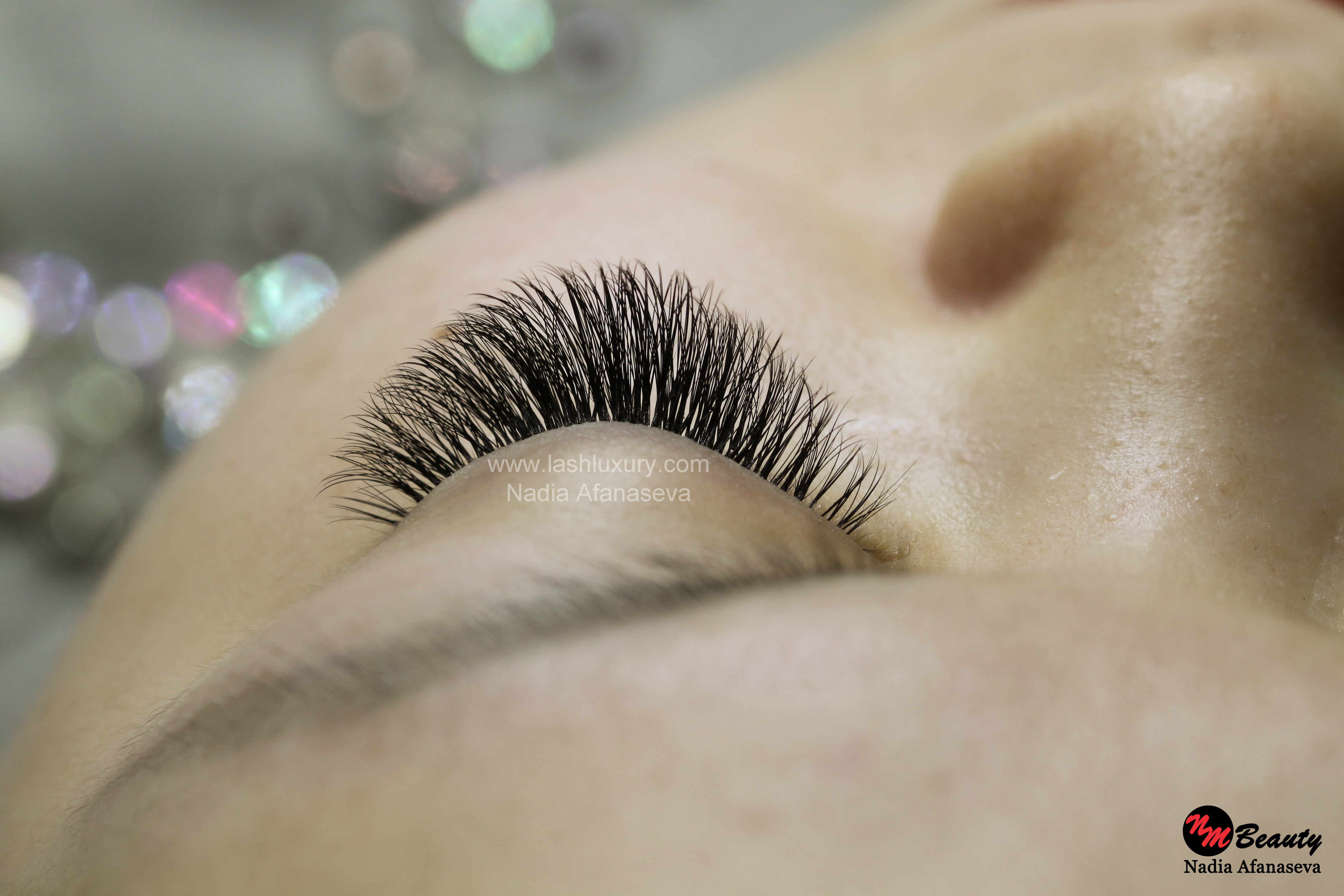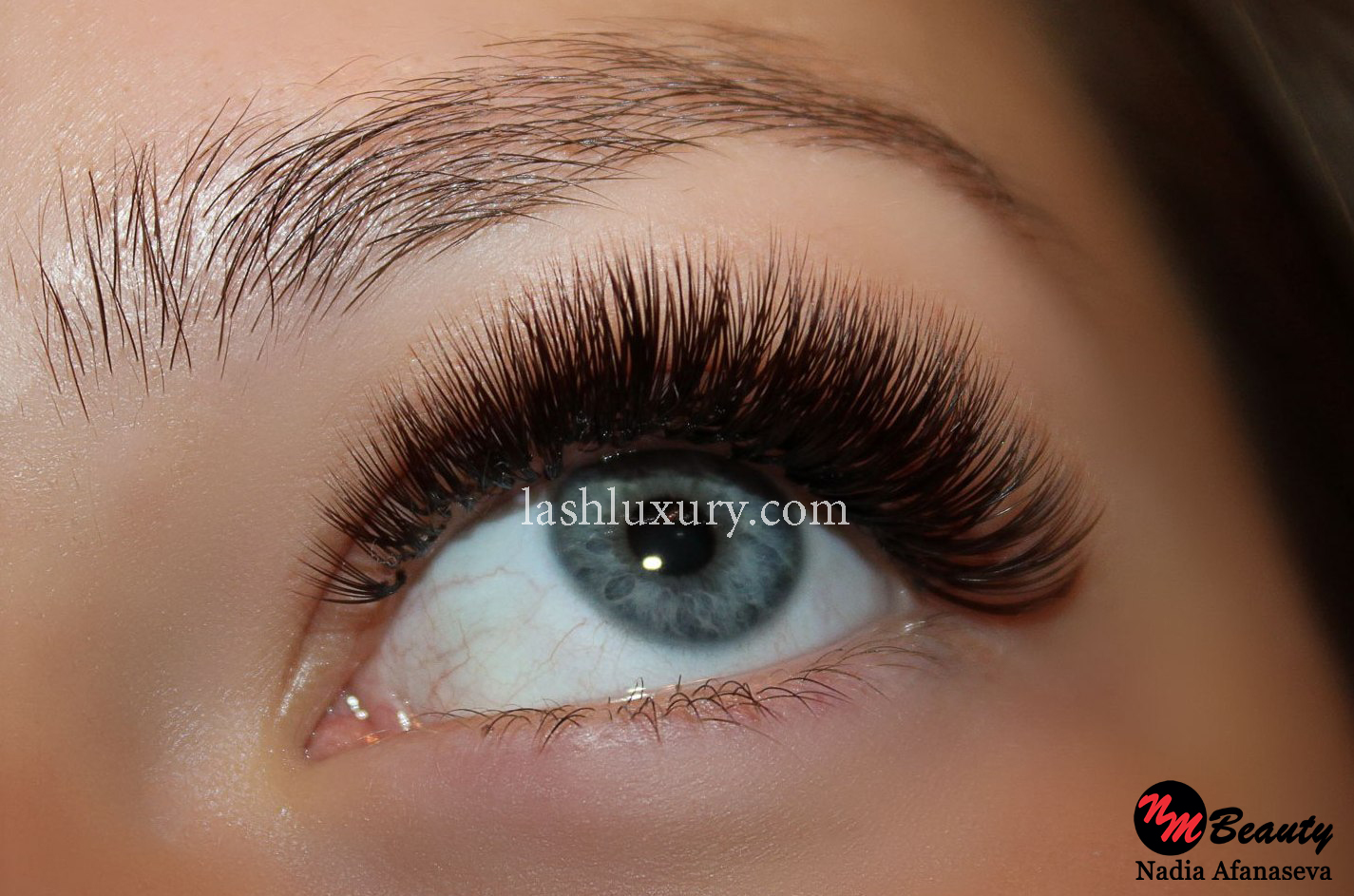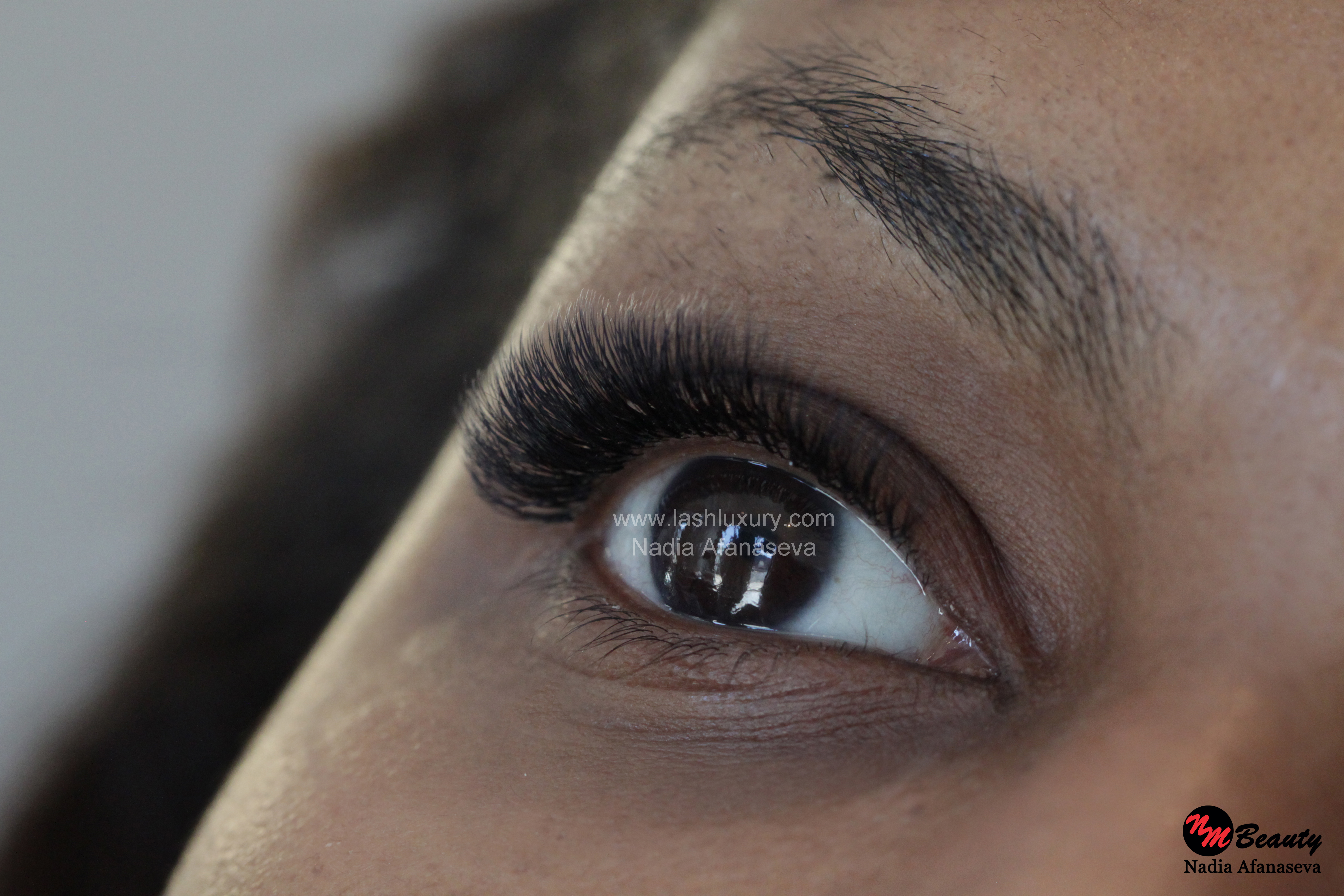 Best Eyelash Extensions NY
The whole process from start to finish averages about two hours.  Sometimes longer and sometimes less depending on the amount of eyelashes there are to work with.  But there isn't really any better way is their for a woman to spend some free time than getting luxurious lashes!  The difference is that dramatic.
Be cautious of other salons who claim to be done in quicker time, a clue that they aren't offering what they claim.  Most of them are only doing HALF of your lashes.  And they'll only stay on for a short amount of time, meaning you will need to get your extensions done again sooner.
We never play games like this, because we believe our clients are our greatest resource.  When you look your great, we look great too!  So going the extra mile is a must for us.
With our best eyelash extensions we make sure all of your 120 to 160 eyelashes on each eye are covered and done in a way that lasts TWICE as long as the competition.  So it's a full set of eyelash extensions, that look great for a much longer time at a comparable price.  What's there not to love?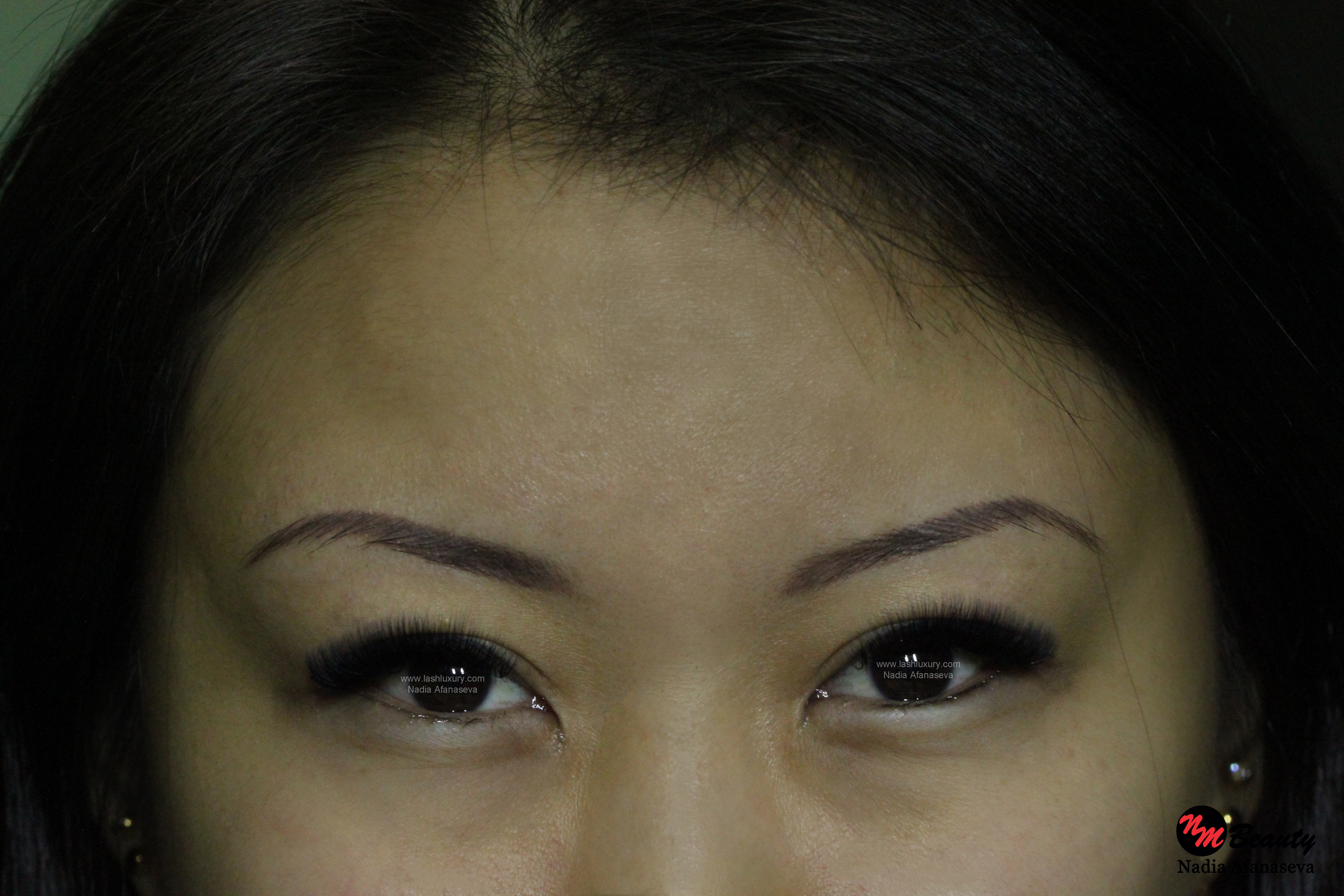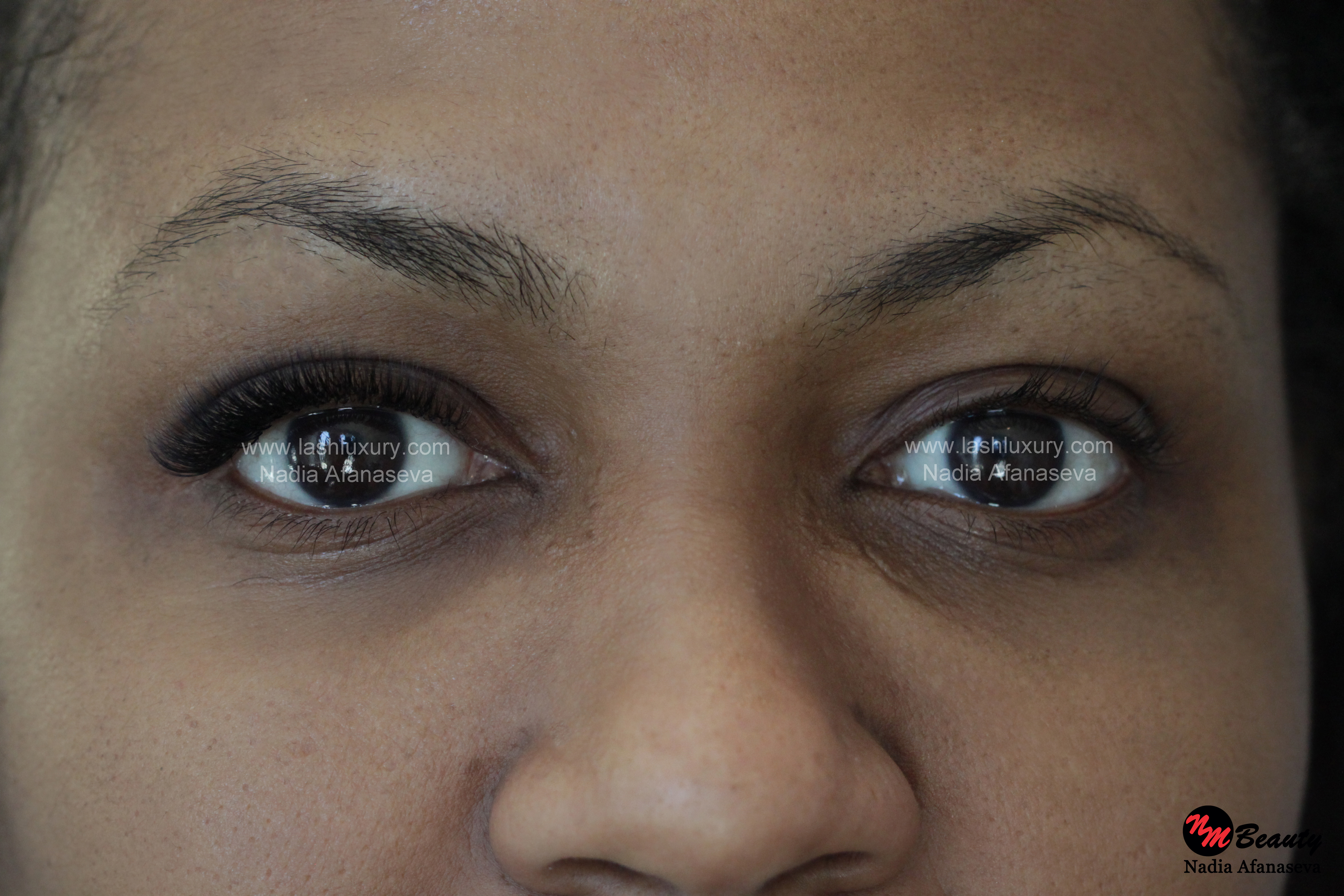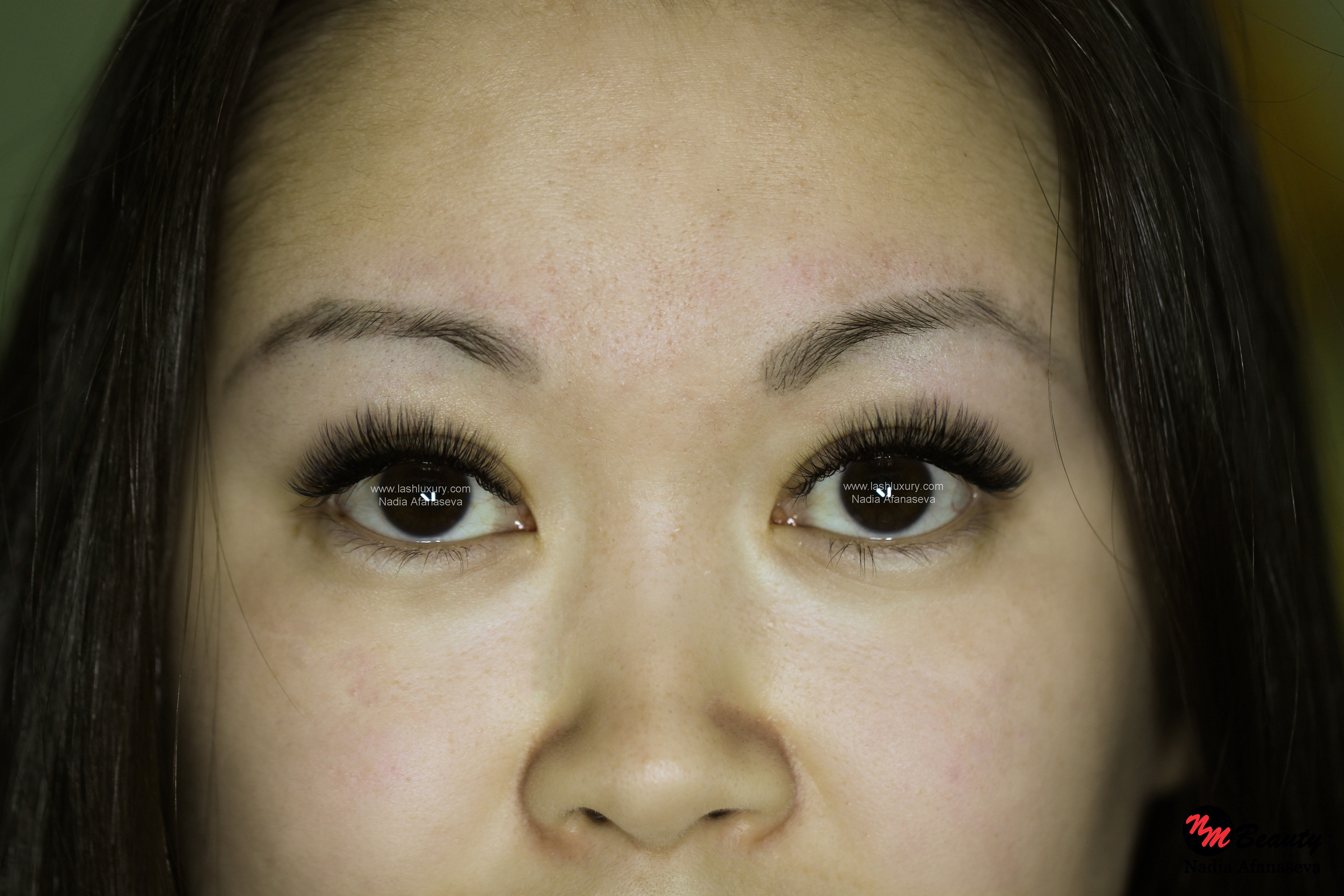 Our salon is led by an international award winning beautician Nadia Afanaseva.  Only the best of the best work here with us, and we are all dedicated to you having the best experience and leaving looking like a million dollars.  Beauty is our passion and it shows in all of our work!
The latest technology, safe and natural practices, and top professional  beauticians.  NM Beauty Studio is the top New York choice for the best eyelash extensions and hair extensions.
Don't forget to take a look at our reviews which speak for themselves...
"It been 20 days since extensions but still looks great. Nadya is amazing, hardworking and is absolutely brilliant in every way - does her job excellent with the fantastic results. Professional, pleasant, smart, fast and meticulous."   Irina L., in a recent Five Star Yelp review.