5 Reasons to Get Eyelash Extensions
Contrary to popular belief, those beautiful models you see on the covers of glossy magazines probably aren't flaunting their natural lashes. In fact, most celebrities/models/TV personalities have lash extensions including Kylie Jenner and Jennifer Lopez.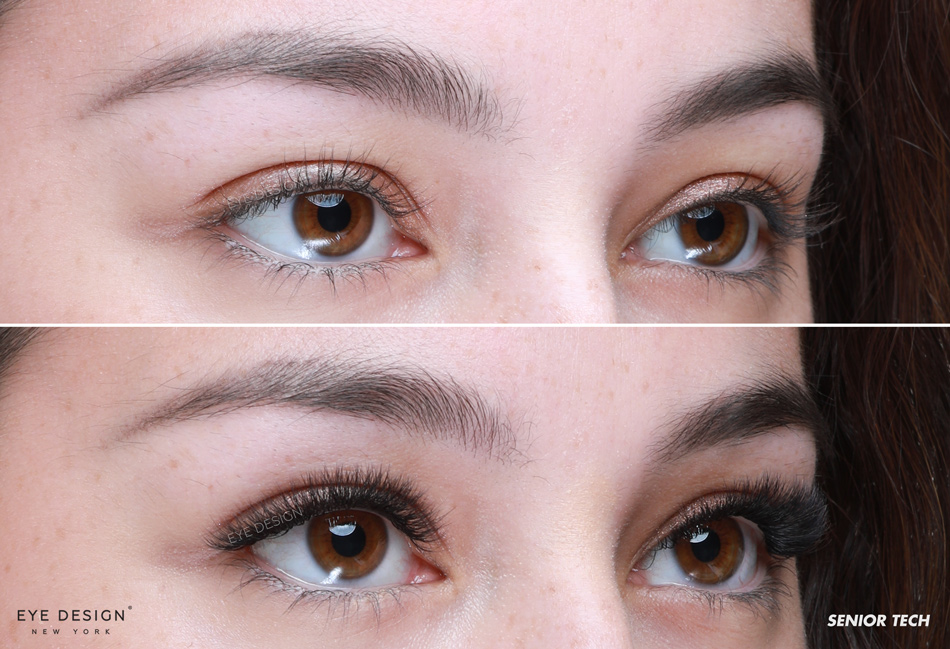 If you're wondering 'what's the big deal?' here's a few reasons that might convince you to get a set of your own.
Goodbye, Raccoon Eyes!
If you've fallen asleep with mascara on, then you're definitely familiar with the term "raccoon eyes." Lash extensions give you the comfort of knowing you really #wokeuplikethis.
Cut Your Morning Routine in Half
If you have lash extensions, then you won't need to apply mascara, curl your lashes, or put on false lashes because they'll already be full and beautiful, which means you can hit that snooze button a few more times.
It's Quick and Simple
While most eyelash extension procedures are done within two hours, the procedures at Eye Design are based on how many natural lashes the client has. Bonus, the process is so relaxing, most clients sleep right through it.
You can Change Your Lash Look Whenever You Want
With lash extensions, you're in control. You can choose the length and the volume of your lashes, and if you want to switch it up when you get them filled, you can. Eye Design offers clients four eyelash extensions options with more than 10 different design effects, including Cat Eye, Doll, Squirrel, Natural, and Red Carpet Ready, also known as the Kim's Effect.
They're Durable
Just 24 hours after the procedure, you can go back to your normal routine (which means you can shower, swim, and go to the gym).