Benefits:
Semi-permanent solution (9 - 18 months)
Fully restore the eyebrow shape
Crisp, realistic, natural looking hair strokes
No downtime after treatment
Safe application
Non-toxic & hypoallergenic materials
Custom Brow Design for Every Client
Eye Design studio masters custom blend colors to match natural brow hairs that are different for everyone. We choose eyebrow shape, color and intensity according to the facial features and preferences of the client. Our technicians use a topical anesthetic to numb the brow area and minimize any discomfort. There is no downtime associated with the treatment.
Real Yelp Reviews
Real Yelp reviews. You can find them on our Yelp account.
I had my eyebrows microbladed by Larissa and I am so happy with the result! I can finally look at myself with no make up on and feel pretty! The office is gorgeous, so beautifully decorated, and clean. The staff is super friendly and sweet. Larissa is very detail-oriented, her and Nadia (whom is her sister) measured my brows and took their time planning how they would look. I never felt rushed, they made sure my eyebrows were perfect every step of the way. Can't wait to come back for a touch up and maybe some eyelash extensions!!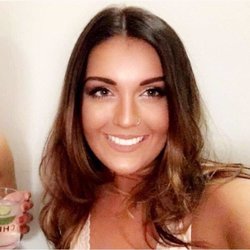 Jillian H., Manhattan, NY
Wow. What a great experience. It started the minute I stepped off the elevator. The front desk staff was so warm and friendly. My appointment was 9am this morning with Mona, and although I arrived a few minutes early, I felt very taken care of from the minute I walked in the door.

While I wasn't very nervous leading up the procedure, I suddenly was once I began filling out the new client paperwork. Ahhh! *Gulp* However, my fears were quickly eased by the young lady at the front desk, who had recently had her own eyebrows done and just the day before brought her Mom in to have her eyebrows done. I figured, if you are having the service done yourself, as well as referring your nearest and dearest, I was likely in good hands. She was patient and answered my questions thoroughly. It all helped to ease my mind.

Mona, my artist, because that is seriously what she is, was so patient. She really took her time during the consult to ensure the template she drew over my existing eyebrows made my brows even and to my liking. I loved what she proposed and we jumped right in.

The procedure itself was not as painful as I expected. For me, there is some discomfort, particularly towards the back of the brow, but it was completely tolerable and manageable. I was surprised by how little discomfort I felt! Mona took her time with each stroke and made sure the placement was perfect. The fear of not knowing what to expect was FAR worse than the actual procedure.

I love my eyebrows. I know it has only been a few hours and each stroke is perfectly defined at the moment and the color will fade into the perfect shade as time passes, but still, I feel incredible. I know I am going to love them more and more as time goes on.

I wish I had done this year's ago. If you are on the fence, made the decision to do it and do it with Eye Design. You will be so glad that you did.

Thank you eye design for a perfectly pleasant experience. Your front desk staff is incredible at what they do (checking out was a breeze and very informative -- I am telling you, all businesses should have a front desk team like Eye Design does) and your artist are too.

Thank you!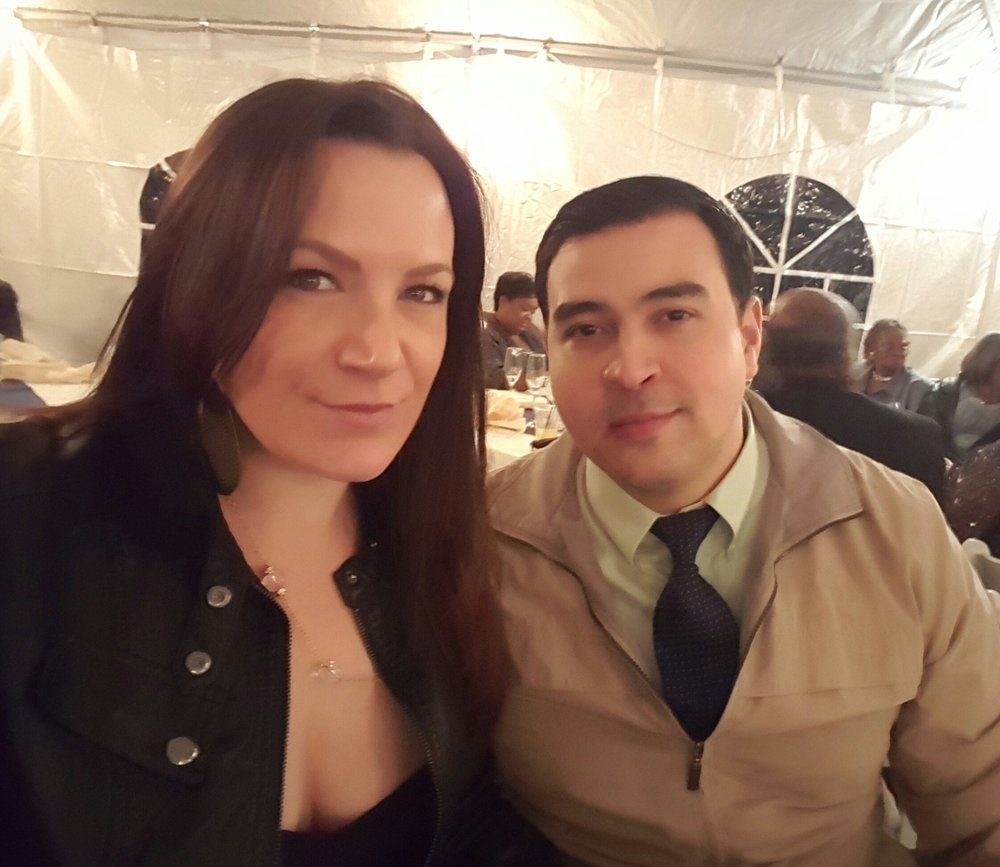 Joanna T., New York, NY
I came to Nadia for my eyebrows, then I brought my mom. We have 2 totally different face shapes and skin types. Nadia was beyond amazing with both our brows! There is a reason she is the best. To top it off, her location on 57th is one of the most beautiful spaces ever. She is 100% worth the wait. I also come to Eye Design for lashes, which last a very long time and look flawless.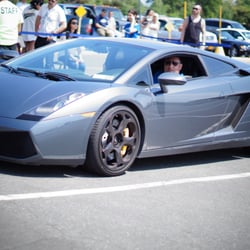 Bella R., Forest Hills, NY
The best thing I've ever done for myself. I can't say it any better than this: If you've been thinking about it because you have to draw on your brows, just go. It is so freeing to wake up and not have to worry about your eyebrows. You can sweat and swim and shower and swipe and you still have beautiful brows. I'm sure all of the technicians are fantastic, but I go to Nadia. She's worth the money - and the wait! An absolute master.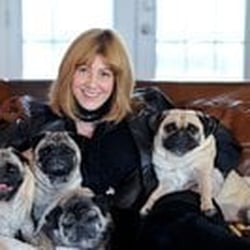 Melinda M., Baltimore, MD
First, let me begin by stating that this is an ultra luxurious, large & clean facility ....office is high-profile; sitting on 57th St. above CHANEL, Mui Mui, Prada etc.
Being a native New Yorker, I know the massive price tag for this type of location & it means an organization must make big annual profits. The only way to make big profits in NYC is to make your customers happy by delivering great service & being one of the best in your trade.

I am typically a neurotic-type-A-personality (so of course, I did my research before jumping into any services, regardless of the location:)

I arrived for my first appointment April 12 at 9 AM. I brought several photos of myself in earlier years (before the plucking and waxing craze)... & I was very specific on what I wanted. My technician went through color choices with me and we decided on an ash color... & if I wanted to go darker, I would be able to do that during my touch-up session later. I experienced little discomfort during the process... Honestly, I thought it would hurt more. In regards to the healing process... they were right about everything... You really need to wait 2 weeks because after a few days it looks like your color is completely gone and/or spotty. The crusting and healing process is a pain in the *ss, not to mention waiting seven days to put water near that area.....and after a week, I had second thoughts about what I did. But, the second week, the color started coming through my skin again and I could see the blade stroke color coming through.

I'm glad I started with a little bit lighter Inc., because I would've been devastated if I ended up not liking the shape etc. After three weeks I decided I just wanted it a little darker but loved everything else. I just went in yesterday for my touch up appointment with Olga, and I told her to make the ink darker, which is what she did.
So, now I must adhere to the rules and wait it out another two weeks. This time, I am more prepared for what I am going to go through before I see the final results ... And I'm excited. My eyebrows were amazing the first time, so I can't imagine what they are going to look like being a bit darker.

These technicians are amazingly professional and know exactly what they are doing. They are perfectionists. I would never go cheap when it comes to my face and aesthetics.... and I could not be happier with my decision to go with Eye Design Studio.

I highly recommend this facility if you are considering taking the big step to microblading.

On a side note:
I would like to give a special mention to the receptionist, Amanda. Yesterday, it took me 3 1/2 hours to drive into the city due to accidents and traffic. I called the office absolutely hysterical, because I knew I would be very, very late for my appointment. Admittedly, I was terribly rude due to my frustrations, and she handled my "attitude" beautifully, without sounding defensive. It's a special quality when someone in a customer service role can handle a conflict with a customer and calm them. I hope management takes heed to her skills & qualities because a business run by administrative staff like this is key.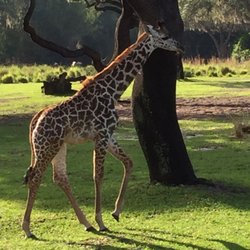 TinaMarie B., Katonah, NY
Eye design has exceeded my expectations in so many ways, my journey with eye design started when I first started doing research on microblading and Nadia was the top microblading artist in New York(she even does it for celebrities!) so after following her for a long time on Instagram I saw a post that they needed models for microblading procedures for the classes she was teaching and I jumped at the chance for free microblading.. the whole procedure took about 4 hours and I was quite happy with the result my brows looked fuller immediately...

Fast forward three months, I realized I needed some touch ups so I booked an appointment and the first touch up I wasn't completely satisfied with but the staff at eye design were so professional, thorough and caring they took the time to reach out to me and address my concerns and I booked another appointment to give it another shot. And today I went for my second appointment and I am very satisfied with the results. My technician Daniela took her time to ask me what I wasn't happy with and to see how we can fix it. I had a wonderful experience today, I felt like everything I wanted to address got taken care of and I never felt rushed throughout the whole process. She explained to me that usually after the "permanent makeup model experience" the first touch up might not always come out perfect and it might require a second touch up. After she was done with the strokes she gave me a mirror to double check and make sure I was satisfied with everything before she applied the ink. Thank you Daniela for taking the time to even explain the after care procedure, I could not have been more satisfied.

I have recommended two friends to this place already and they are very happy with their results. Thank you eye design team for going above and beyond to make every client feel valued.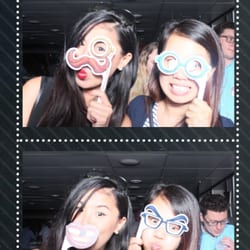 Annie N., Brooklyn, NY
I did a "powder" effect eyebrows by Nadia abt 2 months ago and did a touch up a month later and they are perfect!!! Just the way I imagined, even better;) Nadia is a truly artist, she takes her time to make the best job and she has beautiful personality as well. She is defending not doing her job just to make more money from u, she put her heart and skills in every person to make u to look even more beautiful!!! I came all the way from Boston previously having bad experience in my own city doing tattoo fit my brows. I'm so glad that I came, worth every penny! And tmrw I'm coming back again from Boston to make eyelash lift and tinted for summer. So excited!!! Elena E., Peabody, MA
I went to see Daniela today for microblading and I was very pleased with the experience and very happy with the results. She was extremely patient and precise from the beginning to the end. The salon was very clean and comfortable and staff very professional. I highly recommend Daniela for microblading. Ellla M., Manhattan, NY
I had microblading with Nadia and cannot recommend this place enough- A++ experience start to finish. Front desk staff is engaging and professional- way more knowledgable about procedures and practices than I've come to expect (even in NYC they stand out).
After a lot of research and crowdsourcing from friends, I decided to book with Nadia. She answered all my questions, asked about my personal goals with the procedure and then preformed it diligently and without pain. Nadia has great ratings everywhere already- but this experience was so exceptional that I hope it helps another person out there like me take the plunge... You won't be disappointed!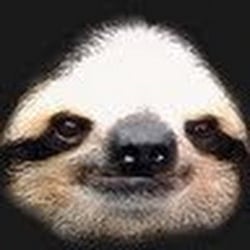 Danielle V., Brooklyn, NY
My daughter has had Alopecia since she was 12, which means she doesn't have hair, eyebrows or eyelashes. For many years she has had to draw her eyebrows on every morning. We decided that she needed a more permanent solution before she heads off to college in the fall.

We chose to go to Nadia at Eye Design after weeks of research on line looking at pictures of different micro-blading professionals. Her work looked the most natural.

We knew her work would be great, and she did not disappoint! My daughter's eye brows look perfect! What we didn't expect is how sweet and kind Nadia was. She made my daughter feel so comfortable and took so much care to make sure she was comfortable during the procedure and happy with the outcome!

We are thrilled!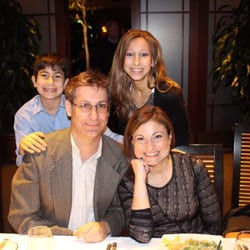 Lucy Z., Lebanon, NJ
This place is AMAZING! From the girls at the front desk (SO VERY SWEET AND HELPFUL) to the professionals that perform your procedures. I had done alot of research on microblading. I live in Florida and I have daughter's that live in Los Angeles and Boston so I had my choice of many places to go to. The reviews on Nadia were so good I chose to fly in from Florida last week to have my eyebrows done by her. I care for my 90 yr old mom and when she found out I was doing this she insisted on doing it too. Of course I had some reservations about mom having this procedure but she is very healthy so I dedcided it would be fine. WELL I have to tell you we BOTH are obsessed with the microblading Nadia did on both of us!!!! It was worth every penney Nadia charges and the price I paid for plane tickets for my mom and me. It is your face so you really want to make sure this is done right and Nadia certainly knows what she is doing. We love this place so much we (after seeing us my 3 daughters want to come too) to get our lips tinted. I saw some of the girls that work there had their lips done and it looked so natural and amazing! Besides being a perfectionist at what she does Nadia is also so sweet. Her and her staff couldn't have made us feel more comfortable! She really cares about her clients! I will be sending many people there!!!! Debbie A., Winter Park, FL
Just wow! Coming to Eye Design for a microblading was the best decision I have ever made. The stuff has an unique energy, the masters are extremely professional, the place is perfectly located in midtown and is super clean. Awesome experience, I did not want to leave after the treatment.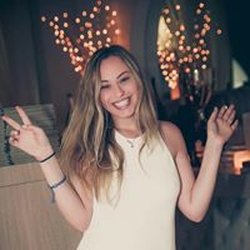 Yana R., LIC, NY
Extremely happy with my experience and results. Daniela listened to the shape and thickness that I wanted. She stopped multiple times to allow me to see the progress and make sure it was the shape I wanted. I saw her for touch up as well and the experience was just as good. The process is painless. Highly recommend! Jen N., New York, NY
I first heard of microblading a couple of years ago while living in LA. At one point I even went as far to have a couple consultations with so-called experts there, but after seeing the results of clients before me, opted out. The harsh line isn't what I was going for, and I am not without hair on my brows. Although it is sparse from over-plucking an A-Line that I could never actually achieve, or simply with the natural aging process. I was born with a uni-brow and somehow managed to wind up with the shape I wanted but not as full as it was when I was a kid.

I moved back to NYC a month ago, this is when I discovered Nadia at Eye Design. First pics popped up on my Instagram and I had to look. The images were beautiful and so was the woman selling her technique. Figured if she took such careful care of herself, I would be in good hands if she touched my brows! Last week was my first treatment and WOW!!!!

She told me what I have now and have had for the past 7 days is dramatic compared to what my final results will be. Regardless I love them and am eager to see the final result. The space is beautiful and feels like you're walking into someone's home. The quality of her space is reflective in the skill and professionalism. During the treatment (a little over 3 hours) I fell asleep and felt very little discomfort. Towards the end there was some burning when she had to go over already treated areas but that only lasted about 30 minutes.

I know that a little downtime is required during the 30-Days it takes to heal for optimal results... And they are super dark now. Even still I love the shape and can see how natural and soft they will be in a few more weeks.

There is nobody else I would feel comfortable trusting my face with. I am a model and business owner, teaching yoga; nutrition ad fitness. Either I am sweating or constantly wiping my forehead or removing make-up from a shoot. Craving a no-fuss way to maintain a put together look under any physical circumstance. Microblading at Eye Desgin has made me feel more confident about how I look during classes and while working out without having to put on a full face. If you're in NYC or LA I would seriously consider going in for a consultation. Whether you have brows or not I believe her work and the way she trains her staff to have the same skill level- it is worth the investment. Natural beauty enhanced without fuss makes it feel more natural. If you want to see my before and after photos check out my Instagram @iamsabrinadavi. Thank-you Nadia and Eye Design for making me look and feel beautiful!!!!!!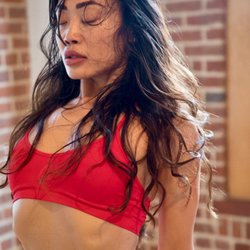 Sabrina D., New York, NY
So glad I chose Eye Design Studio. From the moment I walked in I knew this was it. The office was beautiful and the staff was super friendly and courteous! Mona was amazing, very patient, and she took her time drawing out my brows. Being that I'm a guy I was glad she understood that I wanted them a bit thicker and she knew exactly what I was talking about. She talked me through every step of the process and even explained the after care process. I can't wait to see what these look like after they are fully cured. I'll be back for a touch up in about a month. Top notch service, quality and care. Thank you EDS!!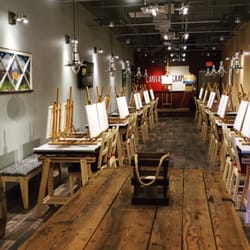 Luis Raul P., Edison, NJ
I am Swedish and have very light, thin, almost unnoticeable eyebrows. All my life I used to fill them in with the pencil and tint. I'm so happy I discovered microblading. I came in for eyebrow extensions at Eye Designa and Nadia suggested I get microblading instead. I'm so happy I did, my brows never looked better!


Elsa, New York, NY
After starting my eyebrows in my 50's I thought the only option is to go for hair transplant surgery. The estimate cost I got was $6500. which was way over my budget. I was penciling in my non-existing eyebrows every day. It kept me from going to the pool and ocean. I became very self-conscious and could not enjoy my vacation times. A friend of mine had microblading done with Nadia, I could not believe how real her brows looked. I booked an appointment and I must say it was best $600 I ever spent. Nadia suggested a nice arched eyebrow shape, much better than the one I used to draw myself. It really made me look a lot younger and confident.


Dawn, Yonkers, NY
My natural eyebrows are weird, they only grow thick half way and then I only have few hairs on the side . Microblading was a great solution, it looks very natural. Nadia was great, she guided me through the procedure as I was very nervous and scared. Her salon is very clean and has a great atmosphere. I would definitely recommend it to my friends.


Adriana, New York, NY
I decided to try microblading to correct the shape of my eyebrows and to fill them in. I love the result. My brows are definitely more defined and now I'm not afraid that the pencil will come off when I rub my face from the sweat in the gym.


Vivian, Manhattan, NY
Prices
ADVANCED TECHNICIAN
Includes: Tweezing, customized eyebrow drawing by removable pencil, correction of suggested form and application.
TOUCH-UP
(time after the initial procedure)
SENIOR TECHNICIAN
Includes: Tweezing, customized eyebrow drawing by removable pencil, correction of suggested form and application.
TOUCH-UP
(time after the initial procedure)
MASTER TECHNICIAN
EYEBROW MICROBLADING
$1600
POWDER + MICROBLADING
$1600
Includes: Tweezing, customized eyebrow drawing by removable pencil, correction of suggested form and application.
TOUCH-UP
(time after the initial procedure)
Meet our microblading technicians
Click the links to see galleries of their work, reviews and prices.
Master Technician
Nadia
Microblading - $1,600
Touch up - $500/1,000
Senior Technicians
Mona
Microblading - $990
Touch up - $300/700
Daniela
Microblading - $990
Touch up - $200/500
Advanced Technicians
Larissa
Microblading - $690
Touch up - $200/500
Olga
Microblading - $690
Touch up - $200/500