Everything You Need to Know About the "Kim's Effect" Lash Design
Eye Design isn't your typical eyelash/microblading studio – we give our clients the option to say on-trend, from subtle changes to outrageous looks.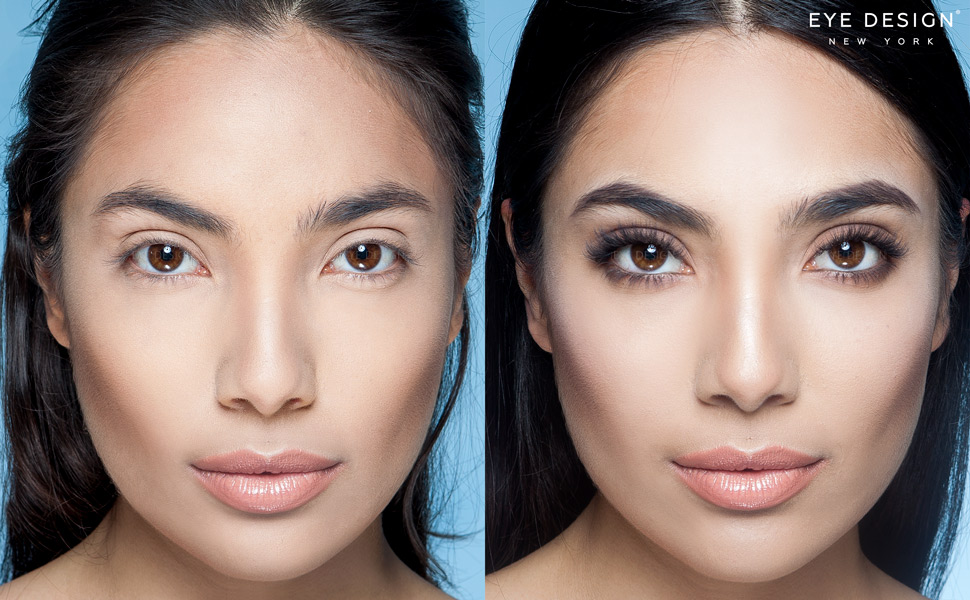 The "Kim's Effect" lash style was exclusively developed for Eye Design NY by our CEO Nadia Afanaseva, a.k.a. the Brow Queen of New York. This look, as the name suggests, is ideal for clients who want voluminous, natural-looking lashes.
Our team of technicians can customize the Kim's Effect to fit your needs. Clients can choose to elongate or open the eye, create a natural look, or a dramatic red carpet look.
The Kim's Effect lash set is currently our #1 requested service at Eye Design, plus our celebrity clients love it.
Bonus, Eye Design has plenty of options when it comes to curl, color, and length. So, if you feel like wowing your friends with a blue, green, purple, red, or brown lash accent, we can help!
Getting eyelash extensions will cut your morning routine in half. So, ditch the mascara and get some extra sleep, you deserve it.
Eye Design does not offer refills on the Kim's Effect lash set. Please note, this procedure may take up to three hours.
Tags: kims effect , eye design , New York